A protest held in the eastern Finnish city of Lappeenranta on Sunday afternoon called on the government to reopen some of the border crossing points closed last week.
An Yle journalist at the scene estimated that there were between 200 and 300 people gathered outside the city's town hall to protest the border closure.
Katja Marova, one of the organisers of the demonstration, told Yle that the demonstrators want Finnish authorities to open at least one border crossing point in the southeast of the country.
"We are united by a common sorrow and a common problem," Marova said. "We are unable to see our loved ones who live in Russia. Our main demand to the government is that at least one of the border crossing points in southeast Finland be opened in some way so that those who have a necessary need to get to the other side of the border can get there."
The Finnish government closed the Vaalimaa, Nuijamaa, Imatra and Niirala border crossing points last week in response to Russian officials' decision to allow undocumented asylum seekers to cross in growing numbers.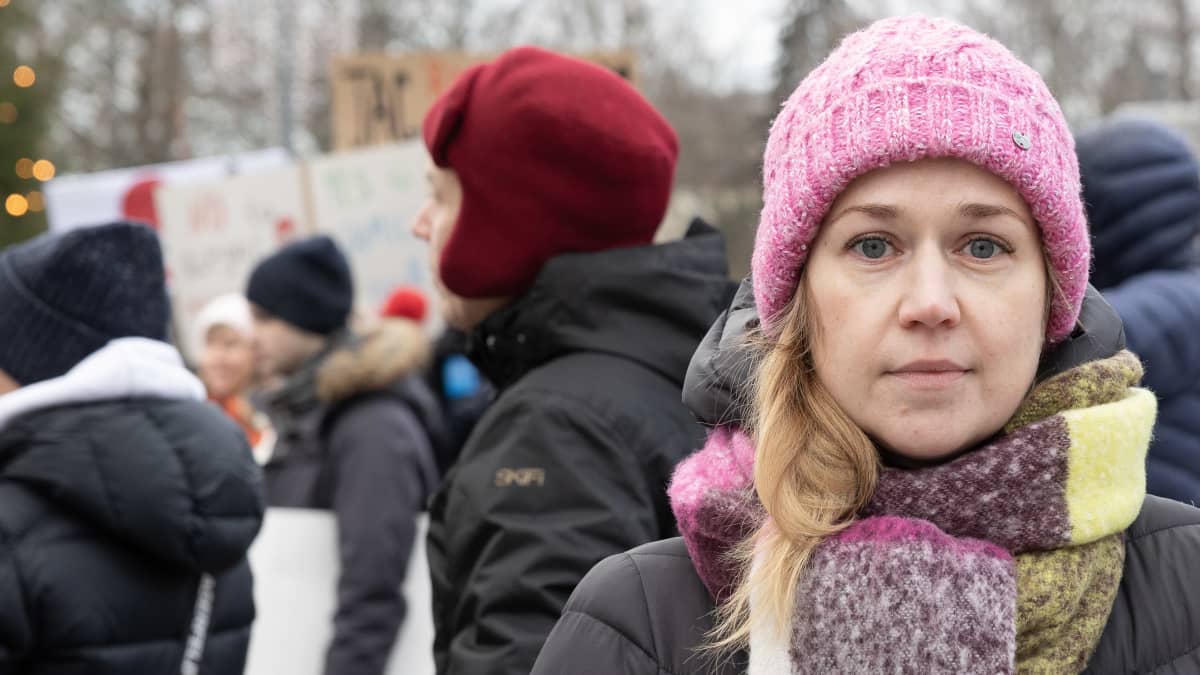 Marova added that the demonstrators were also concerned about the growing possibility that all of the crossing points on the eastern border will be closed, as Finance Minister and Deputy PM Riikka Purra (Finns) stated last week.
"We have the right to family ties. It is very cruel to make such a decision before Christmas. Almost everyone had plans to spend Christmas with loved ones. This feels like an attack," Marova said.
She further noted that while some border crossing points do remain open further north, the journey is difficult or virtually impossible for some, for example if they do not have a car.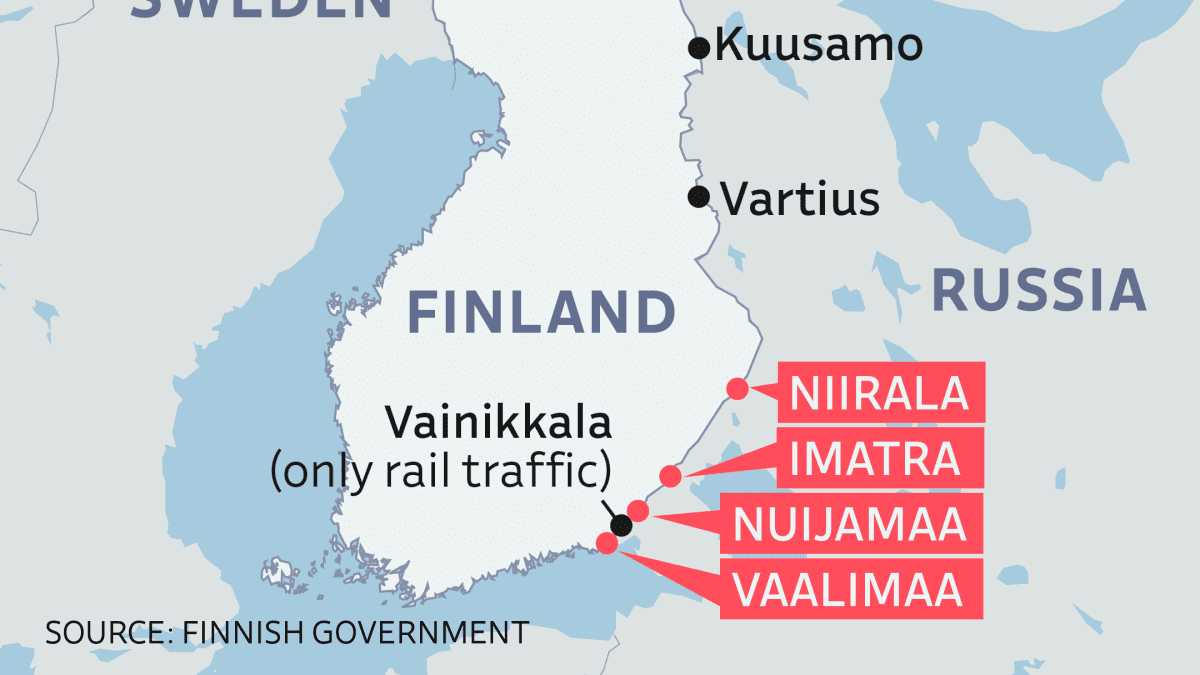 Protesters worried about family, friends
Many of the demonstrators involved in the protest on Sunday afternoon told Yle that they were concerned about their children, parents, friends and other relatives living on the Russian side of the border.
Several of those interviewed by Yle said they have sick relatives in Russia, about whom they are especially worried.
Lappeenranta residents Kari Karjalainen and Ljudmila Karjalainen said they would have preferred to see restrictions instead of a full closure of the border checkpoints.
"It would probably have been possible to restrict traffic and stop illegal border crossers. Maybe our government just does what it does and doesn't think too much," Kari Karjalainen said.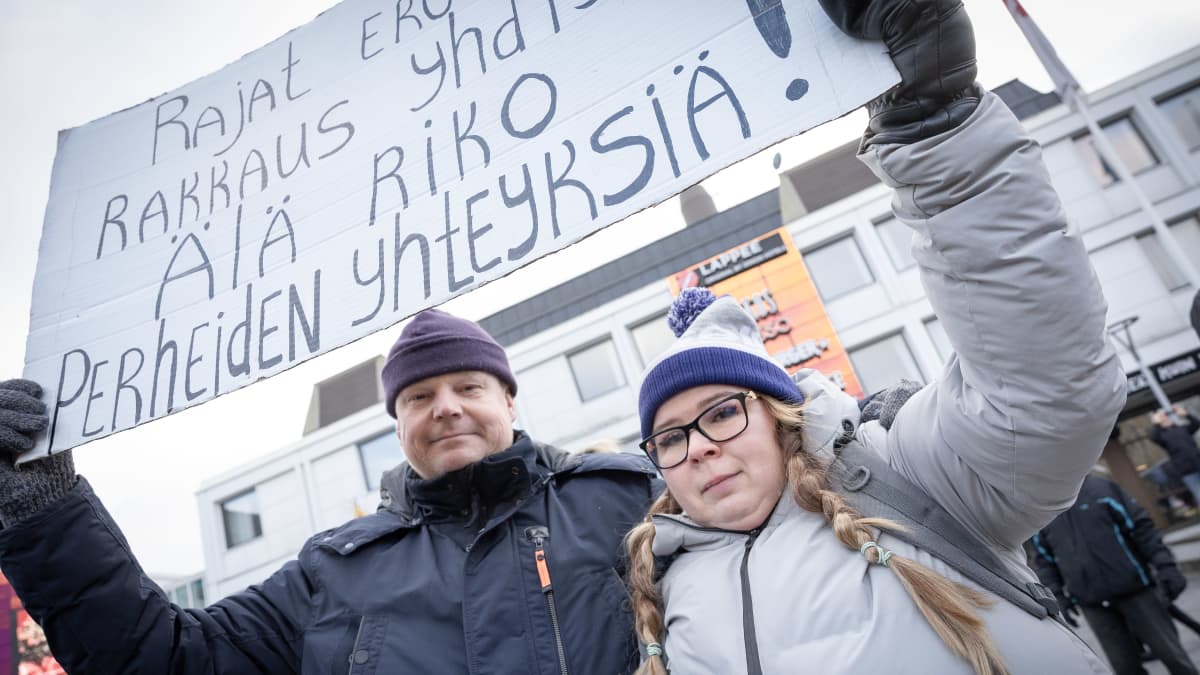 Sofia Andreeiva told Yle she was born in St Petersburg but has lived in Finland for five years.
"My father, brothers, cousins, siblings and other relatives live in Russia. I feel sad, I can't get to my grandmother who is ill and old. I wish the borders were open and I could go to my family," she said.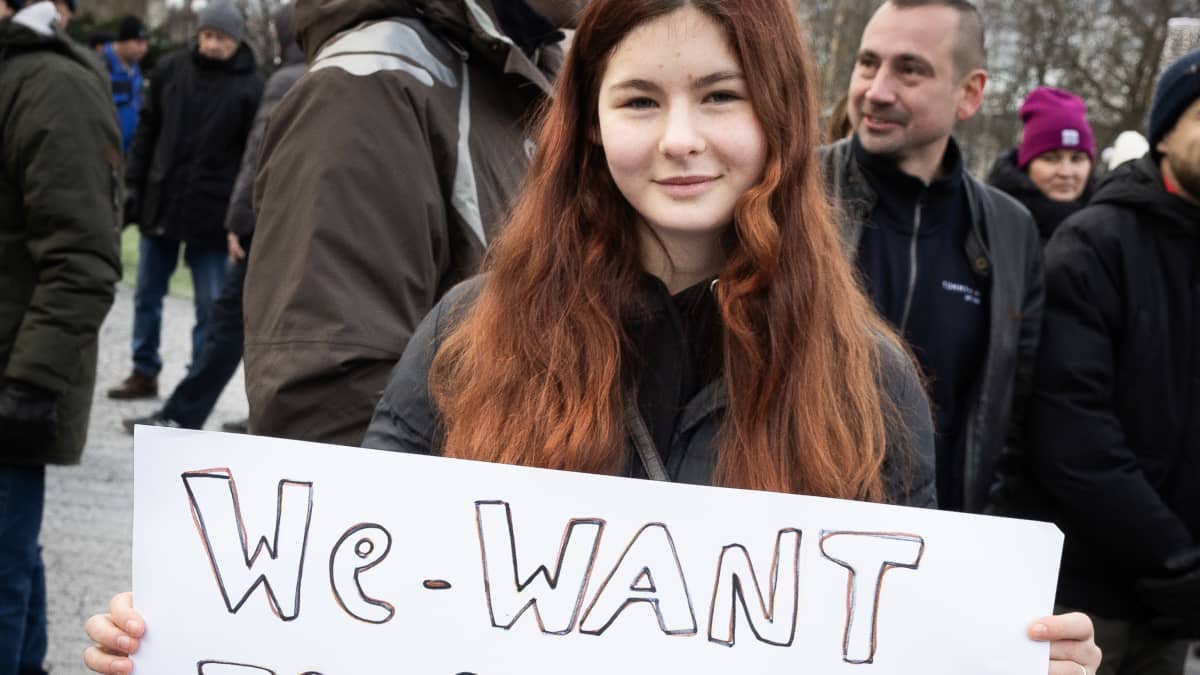 Users with an Yle ID can leave comments on our news stories. You can create your Yle ID via this link. Our guidelines on commenting and moderation are explained here.