What do we talk about when we talk about synthetic media?
Published 08.10.2021 13:20.
Updated 08.10.2021 13:34.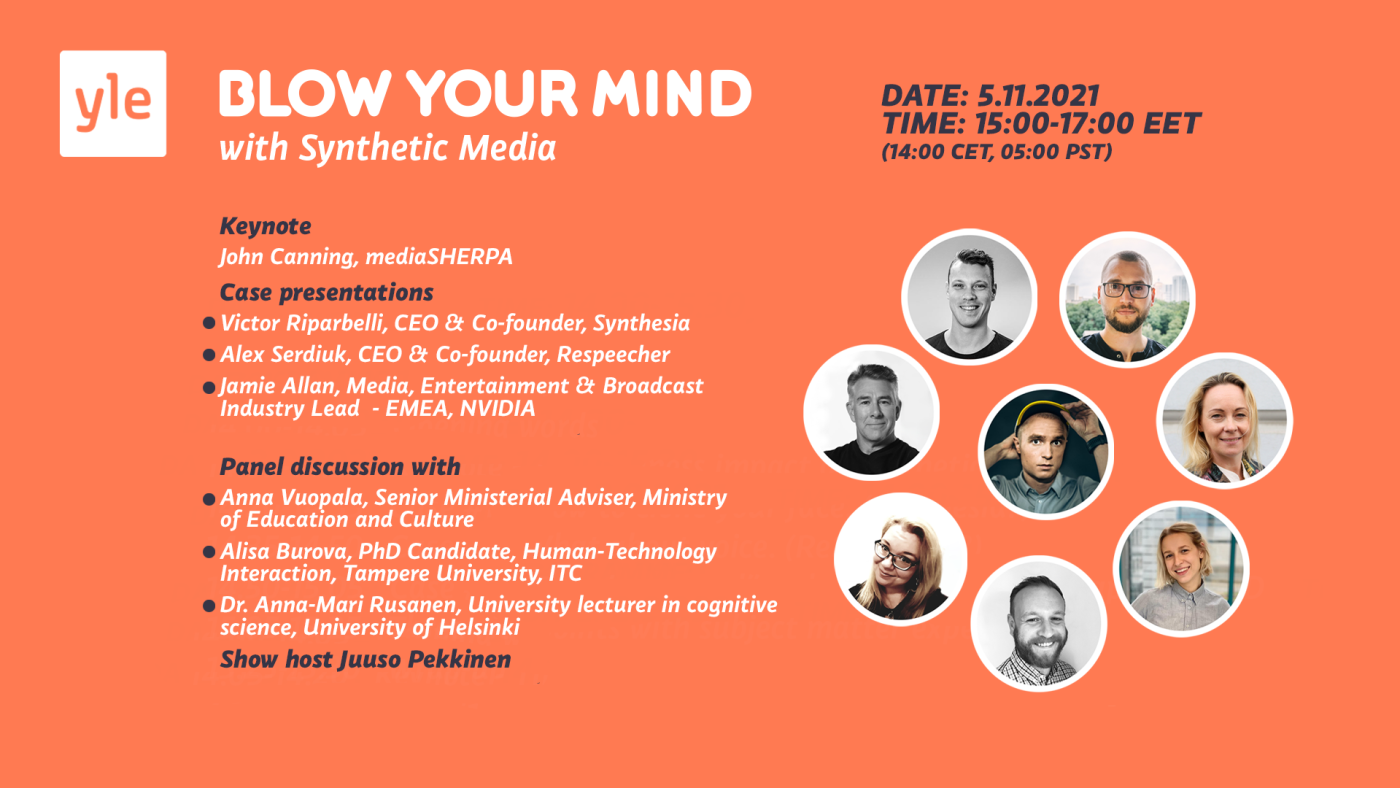 What do we talk about when we talk about synthetic media? Is it something that before long significantly changes the way you do and experience the media? If so, how and when?
Series of semi-annual Blow Your Mind events by Yle Innovations starts on Friday, November 5th with this topic. 
Fake audios and fake videos are not completely new phenomenons but based on exploring and great experiments we know that technological maturity has increased a lot even over the past year. Therefore it's important to share experiences and ideas on this potential change factor that can be significant, even revolutionary in the media industry.
The first Blow Your Mind event is the webinar. We draw a big picture of the change in the media business when it's synthetic. We also deep dive into synthetic audio and video and even to metaverse/omniverse. And we talk about the relationship between humans and machines broadly with our world-class keynote speakers and panellists.
We look at synthetic media in terms of content, technology and user experience. But we also talk about law, regulation and ethics in this field.
Our special host Juuso Pekkinen appear as a synthetic version of himself. Better or worse than the original? Which of the options is actually original, can you say?
Please join Blow Your Mind on Friday, 5th of November at 3 pm on Yle Areena or YouTube. And mark it on your calendar now!
Book your free seat here: https://www.eventbrite.fi/e/blow-your-mind-with-synthetic-media-tickets-183369482057