Metaverse Apocalypse - The Rise And Fall of Keuruu's Fashion Industry
Published 02.11.2021 19:02.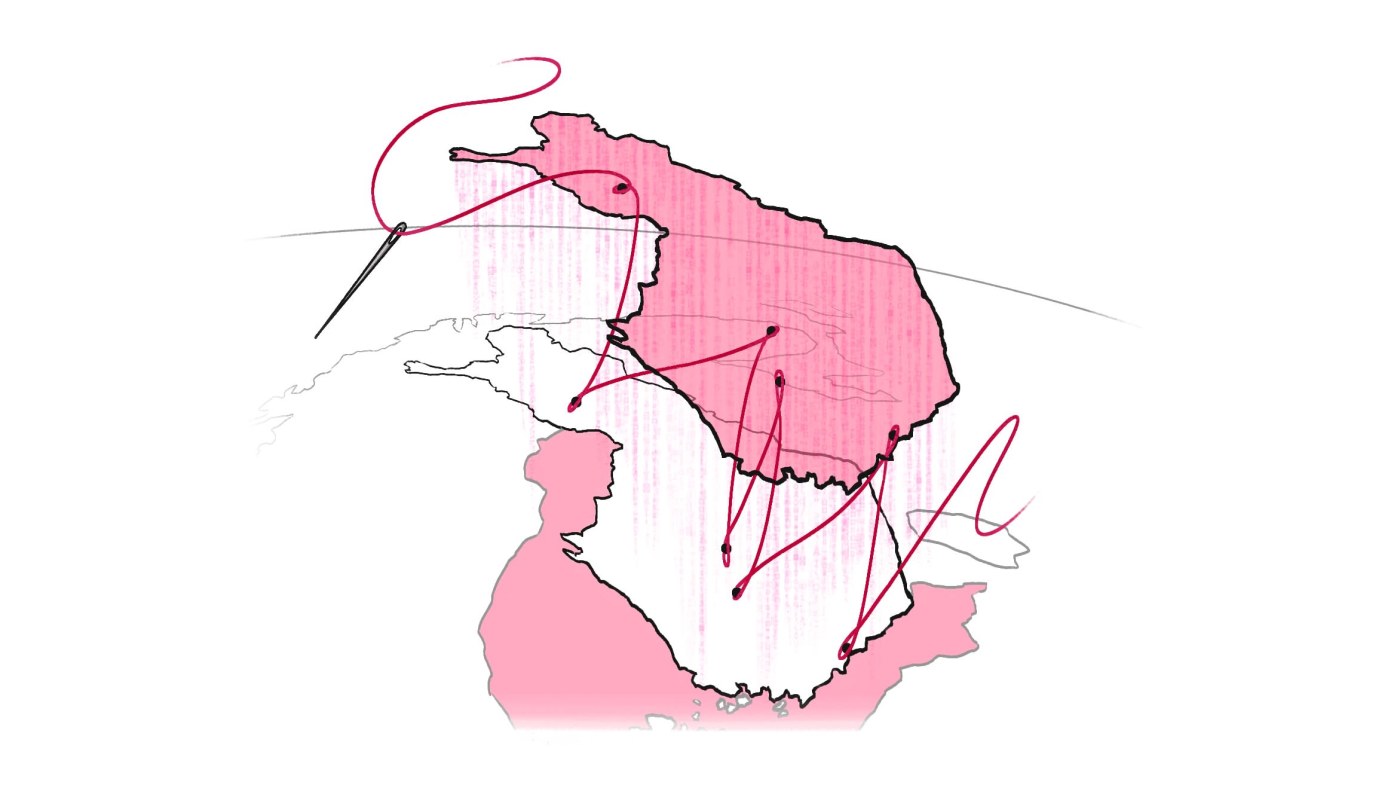 This article is inspired by a chat with Tomi Toikka, an influencer in the gaming industry. It is mind-boggling to think about how many things gaming technologies gave birth to in such a short period of time.
Keuruu, two thousand twenty-something. The global pandemic is still rolling and upper secondary school studies are starting again in the autumn - remotely. Recently graduated art and textiles teacher Sofia, who received her first fixed-term position, is reflective. How will she be able to teach anything without having any classroom tools at her disposal?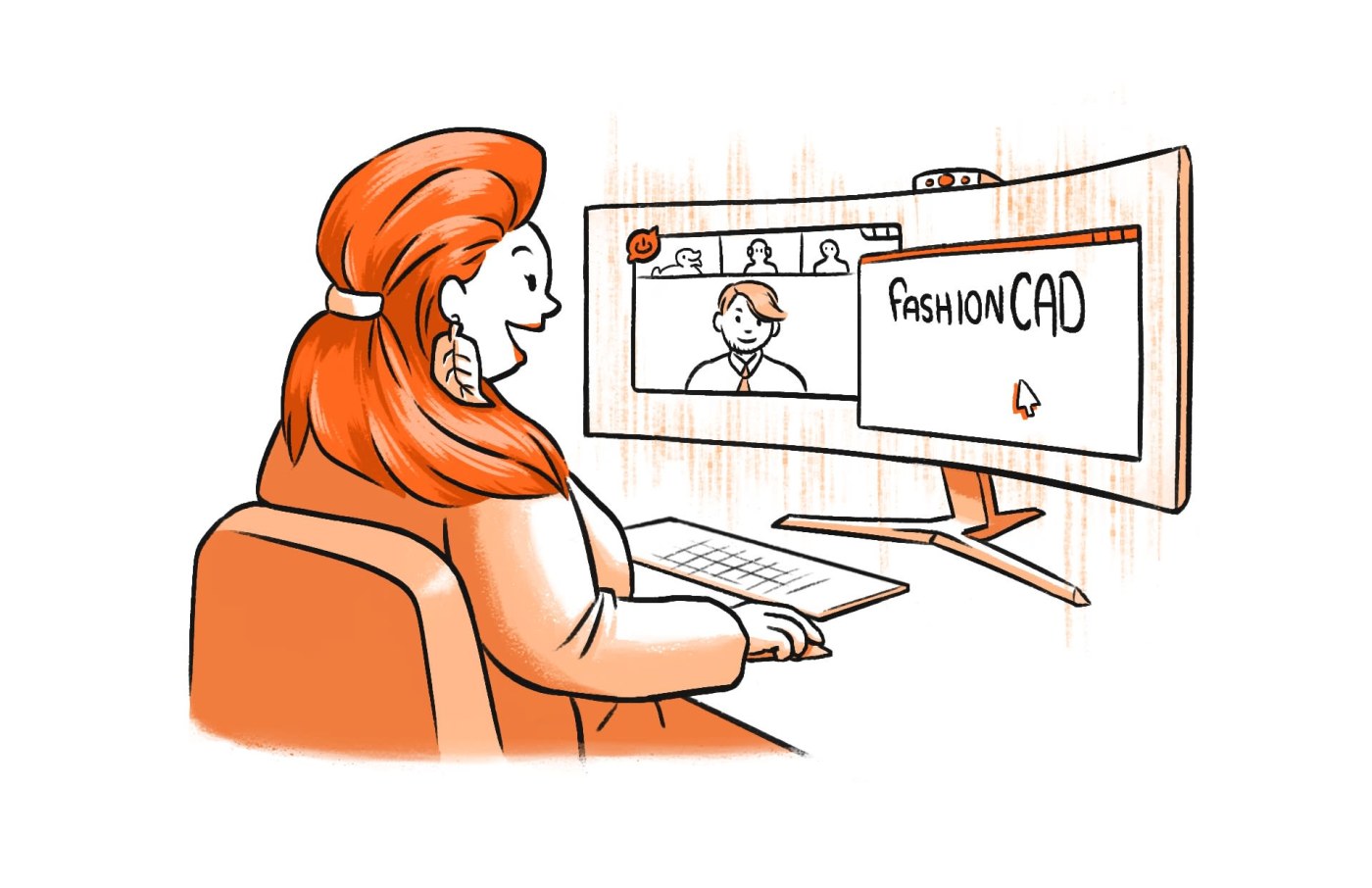 But, if there's one thing for certain, Finnish teachers are a resourceful bunch: An international social media group offered a tip on trying out a new FashionCAD program that can be downloaded free of charge. Perhaps this autumn's elective handicraft course might lean heavily toward the design side of things.
Second-year student, Aino, bought a new gaming laptop using pandemic funding. With instructions given by Sofia, the FashionCAD can be easily installed on the laptop, thus providing Aino equal access through distance learning. Having roamed far and wide in the gaming world, Aino is not at all intimidated by the English-language program, which suggests a first-time users start with a ready-made template. Aino chooses a sharp pair of jeans.
The program puts them on an animated photorealistic model in real time and provides the user with design tools. After a few hours of trial and error, Aino gets the look she was going for, using the social media videos of a Finnish dance sensation she admires as inspiration. Because the design still needs a good deal of tweaking in virtual reality, she borrows a VR headset at the public library. Indeed, the VR tool menu contains tools for finishing a design down to a single stitch.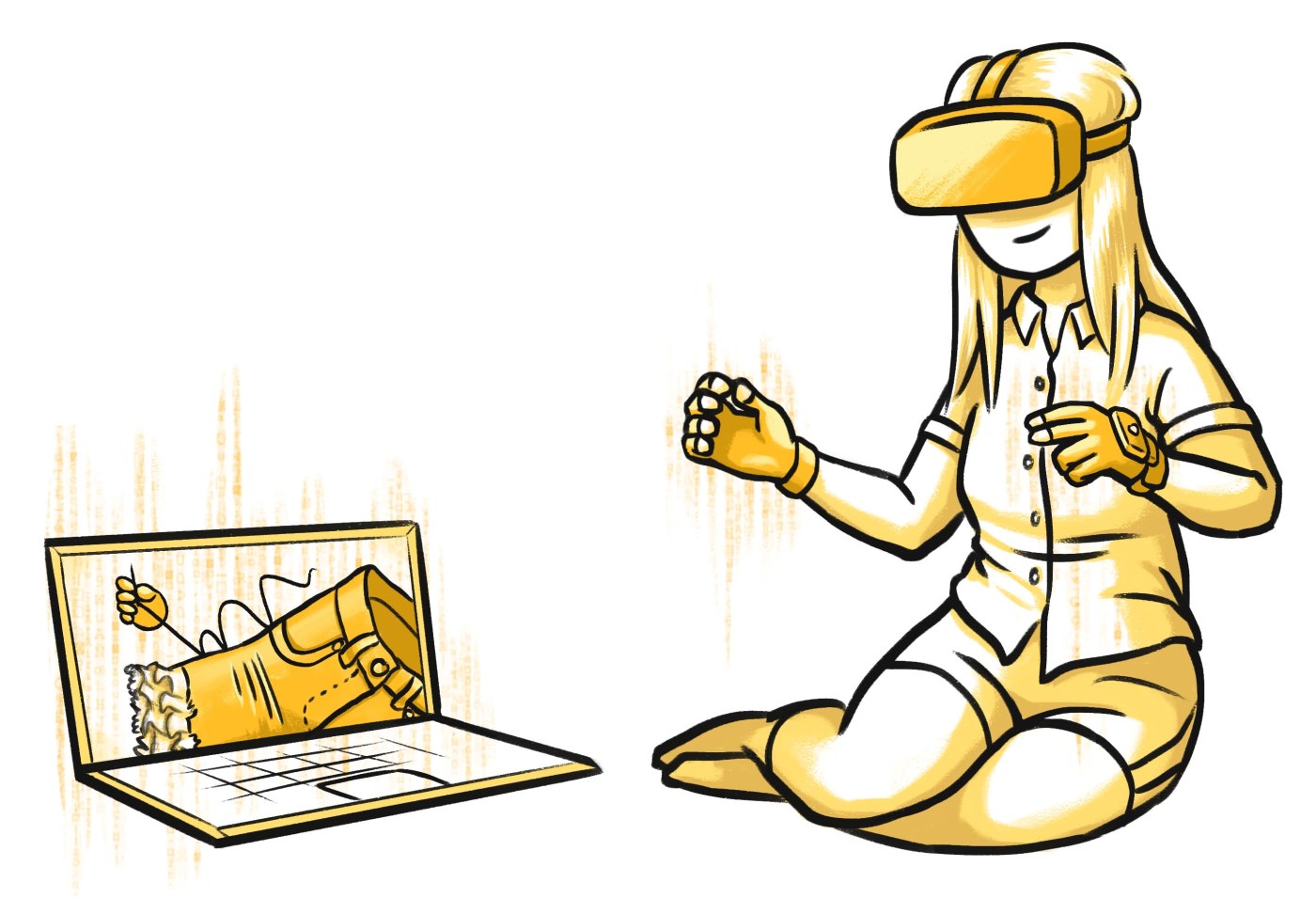 Much to Aino's surprise, the program's export menu also includes a virtual clothing format that is supported by her favourite game, a unique sci-fi role-playing game developed by a Tampere-based indie game studio. With a few clicks, she can try the jeans she designed out on her game character. Gaming friends all over the world praise her design and encourage her to add the jeans to the in-game store that uses in-game currency.
Later in the autumn, a bombshell announcement ripples through the Finnish gaming industry: An international giant of the virtual world has acquired the game studio. At the same time, the in-game store is integrated with the world's largest virtual commodity marketplace. In the future, the jeans designed by Aino can also be bought with money or cryptocurrencies.
VALO, a virtual influencer based out of East Helsinki, comes across the jeans designed by Aino by chance or is perhaps led to them by the marketplace's AI-based recommendation algorithm. He loves the design and, being an experienced consumer of virtual commodities, pays a small amount for them, without giving much thought to it.
VALO is a whole new kind of talent. He appears in virtual worlds and social media in the form of a unique humanoid character, using motion recognition technology that he purchased through a crowdfunding campaign. The circus arts classes that were suggested just a few years ago by the city's youth services to help a shy child are now bearing fruit, as strong creativity and bodily expression are of international interest in this time of virtual influencers.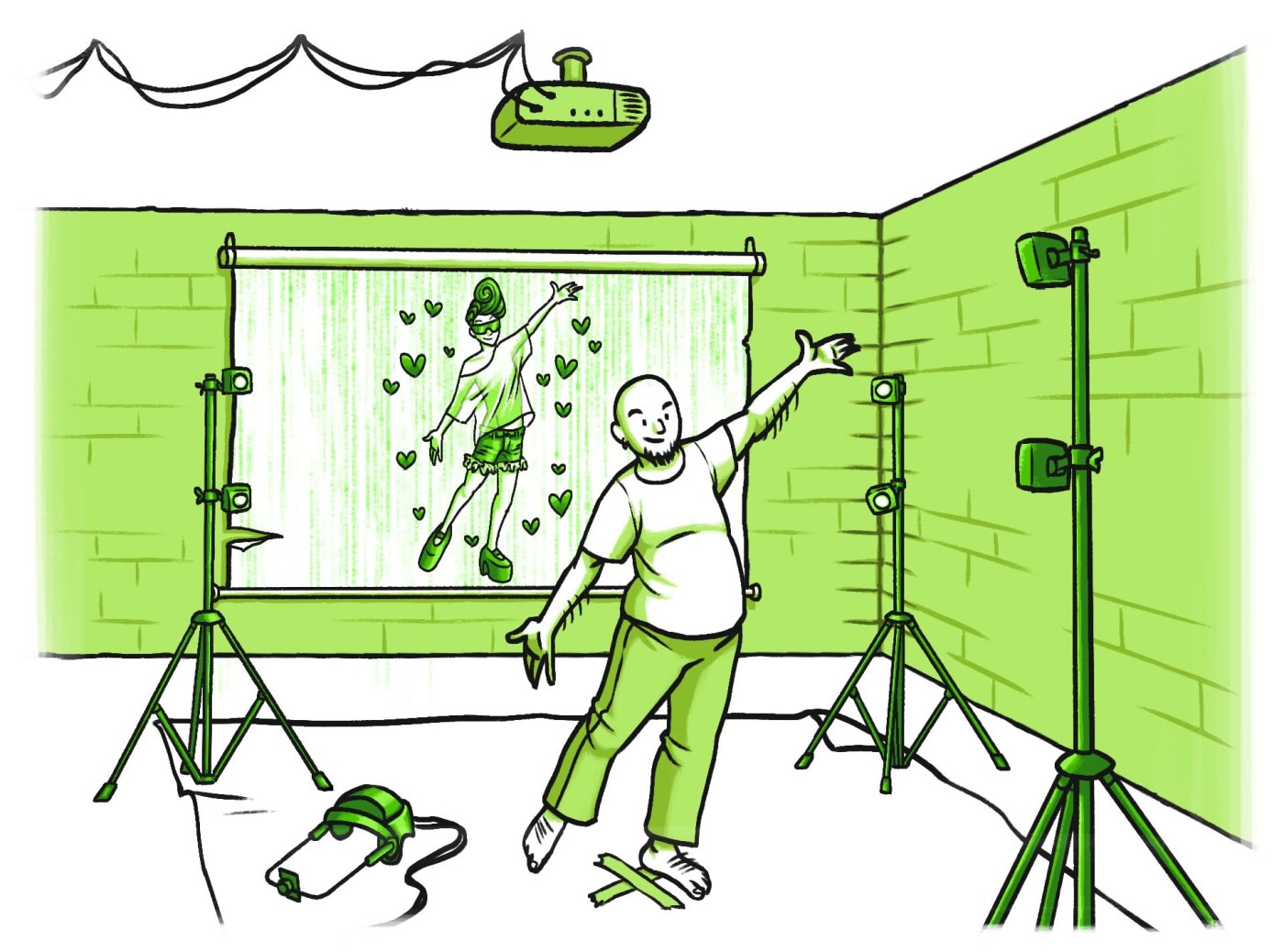 VALO puts Aino's jeans on his virtual character in a live event arranged only for his subscribers. Just the fact that the jeans have become a topic of conversation is enough. Now, things really begin to take off. When it is nighttime in Finland, it is daytime somewhere else in the world. One morning, Aino receives a message that her sales have increased by ten thousand percent. Her jeans have been purchased for use in just about every game and other kind of virtual world.
It doesn't take long before and international fast fashion chain suggests partnering up. Because the FashionCAD program is intended for use in the clothing industry, the right types of files for sending to clothing factories can be found in the export menu of the paid version of the application. The application cloud service also makes it possible to easily render the right kinds of marketing images and videos for marketplaces.
Soon, Aino's jeans are being tried on in the virtual fitting rooms of international shopping centres using AR mirrors, even though sewing machines are only just getting warmed up in the factories. Although some just want to take a selfie in the fitting room, while others buy the products for virtual uses, many people also order the product for themselves, with the price being pretty much one and the same.
The highlight of Aino's international success come when, after selling one million pairs of jeans, she is finally invited to tell her story on Yle television news. It is also a validation of success for her elderly parents.
Autumn has changed to winter. People in Rovaniemi tend to wear pants that are warmer than jeans, something which slightly calms the ire of Maria, a student at the university. Aino's jeans are being manufactured in unethical conditions, and nobody is saying a word about it!
Maria has just joined an international student activist network, which uses new technology to promote human rights. They gained access to the server of the world's largest gaming graphics company. With a window of just a few hours, millions of photorealistic images are rendered of different people wearing Aino's jeans in different conditions, both indoors and outdoors. Maria has had to explain the process many times because the older activists find it counterintuitive: Naturally, lots of rendered images are needed to train a neural network capable of identifying the same jeans in real photographs!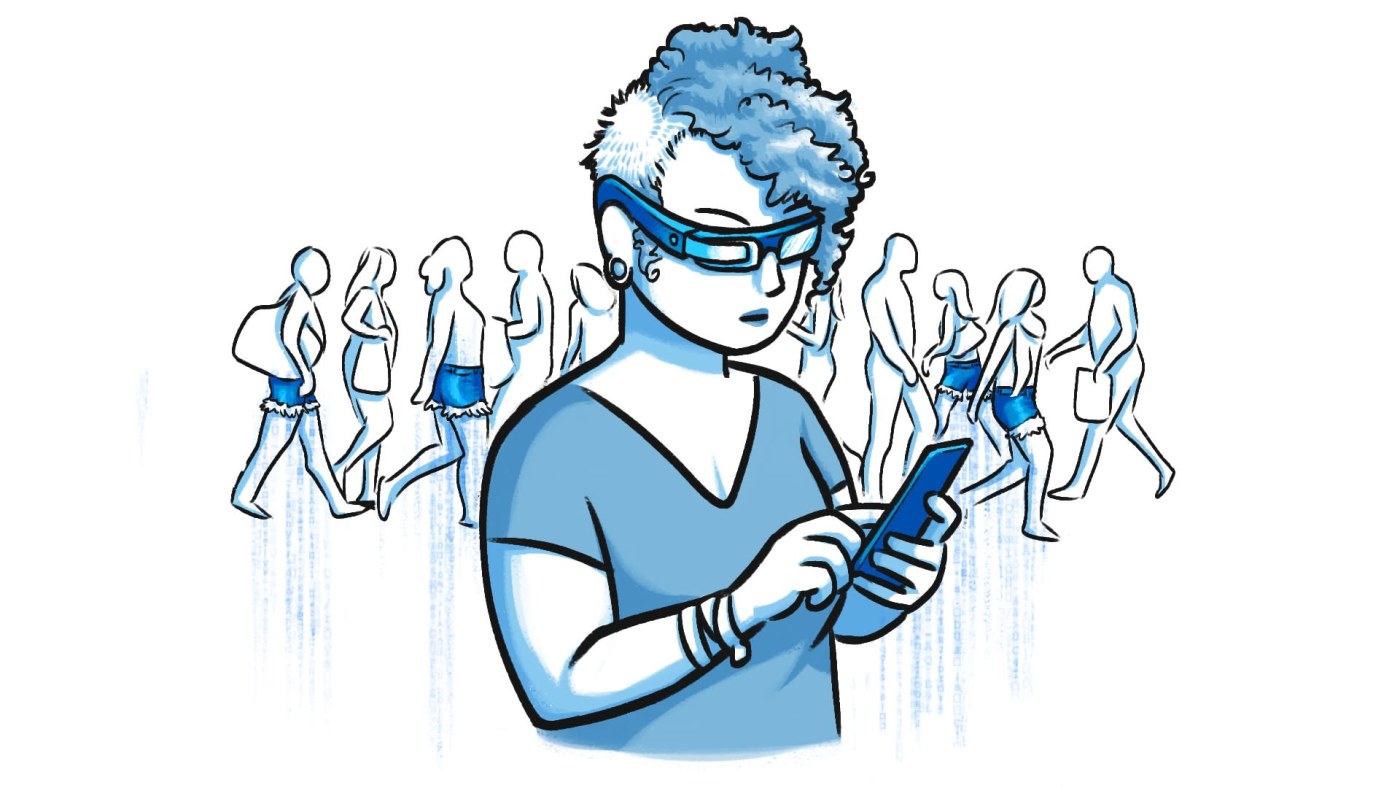 A complex process is used to create a file compliant with the artificial neural network standard that can be used in many social media interfaces, such as in effects. Above all, new smartglasses include a specially designed circuit, which is specialized to run image recognition neural networks at 60 photos per second.
Maria's project will take a few weeks. Once the effect developed by the activists is complete, woke social media accounts will use it in memes. Ethical awareness is in fashion again, as trendsetters all over the world are warned about jeans manufacturing conditions right in their smartglasses.
Whether it's just part of the fast fashion cycle or the result of the awareness campaign launched by Maria's activist network, the jeans disappear from the street scene in the spring and Keuruu can return to its normal, everyday life. Schools let out for the summer and Aino decides to focus on writing in the coming autumn. Sofia is also at ease: In August, she is informed that her fixed-term position will also be extended to the next academic year.
This scenario is based on realistic opportunities offered by metaverse technologies and standards in the near future, not only in Finland, but democratically throughout the world. However, the text is a product of this optimistic author's own imagination. Wesa Aapro works as a Creative Technologist at Yle Innovations, believes in the possibilities of technology and tries not to believe in the impossibilities of technology. The aim is to inspire the unique growth conditions offered by our society in the world of the future, where things move quickly.