Here are the finalists for UMK, Finland's national contest for the ESC 2022
Published 12.01.2022 13:00.
Finland's Contest for New Music UMK, revealed its seven finalists today.
One of them will represent Finland in the Eurovision Song Contest in Turin, Italy, in May 2022: Cyan Kicks, BESS, The Rasmus, Younghearted, Olivera, Tommi Läntinen, and Isaac Sene. The winner will be selected at the UMK Finals on Saturday, 26 February.
Starting from 13 January, each artist's song will be released individually at midnight on Yle's national streaming service Yle Areena as well as on YouTube, Spotify and various other major music streaming services. Each song will be released on a separate date.
Cyan Kicks – Hurricane
Release Date Thursday 13.1. at midnight
The most rock entry in this year's Contest for New Music UMK is Helsinki-based Cyan Kicks, whose members are Susanna Alexandra, Niila Perkkiö, Leevi Erkkilä and Pietari Reijonen. Cyan Kicks was founded in 2016, and the group has so far released two albums' worth of music, which has been streamed over 10 million times. The group describes its music as unique modern rock with a fusion of styles.
— We aren't afraid to combine different elements to make our own, distinctive sound. One song might be completely electronic, while another will be seriously heavy, but, at the end of the day, it always sounds like Cyan Kicks, says Susanna Alexandra.
Their UMK entry Hurricane is an ideal example of this when it comes to style. Its verses are electronic, while the choruses and guitar solos form the heavier parts. Elize Ryd, one of the lead vocalists in Danish-Swedish group Amaranthe, collaborated in writing the song. American musician-producer Chris Walla and producer-mixer Zakk Cervini also added their own touches to the song.
Finland is well known for its heavy metal chops and, as recent years have shown, rock music can also succeed in what is typically a pop-dominated music contest. What does Cyan Kicks think about the possibility of getting the call to Turin? "Rock's always been around, and it's always been mainstream music, even if it hasn't always been the centre of media attention. We want to do our part in really keeping rock in the limelight," the band says.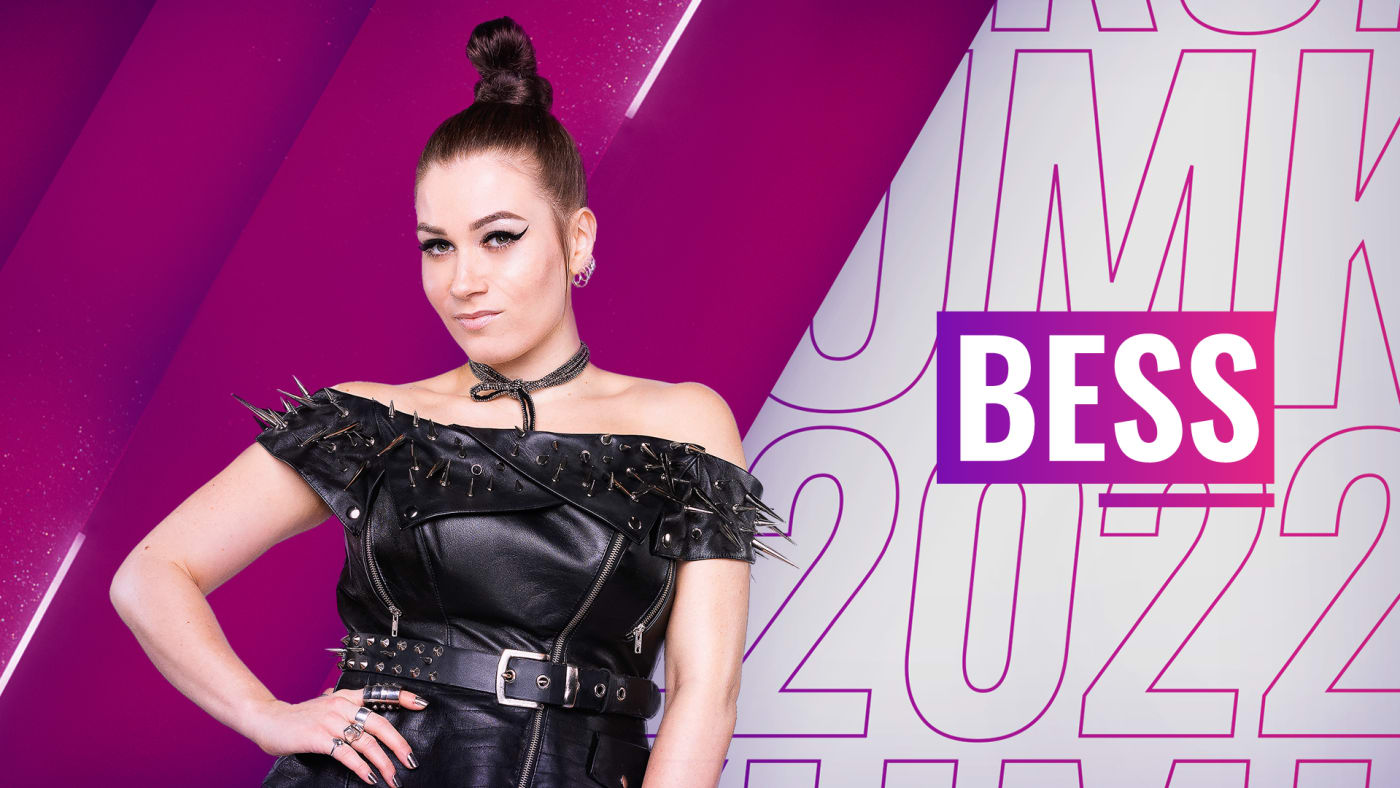 BESS – Ram pam pam
Release Date Friday 14.1. at midnight
The music of pop artist BESS is known for its catchy lyrics and eminently danceable beats. Released in 2019, the eponymous debut album BESS has been streamed over 20 million times. The platinum streamed Tempo was the biggest hit on the album and a proper earworm with a big audience.
Music has been a big part of BESS's life since she was very young, and she has looked for her own musical direction first in classical music, then through the influences of Michael Jackson, heavy metal, and reggae. BESS has collaborated with Nopsajalka and has been featured on songs by Finnish house Mikael Gabriel and Raappana, among others. Her beautiful voice has also been heard on Finnish reality shows, such as Love Island, Bachelor Suomi, and Temptation Island.
The Helsinki pop artist combines electronic pop and house music. BESS has a gravelly voice, and her music is very much in keeping with the artist herself: effervescent and audacious. The energy BESS is so well known for is also on full display in her Contest for New Music UMK entry Ram pam pam.
Participating in the UMK is the fulfilment of one of her "maybe someday" dreams. "I want to put on the world's best show at the UMK", she says. In addition to BESS herself, songwriter and producer Jonas Olsson and musician-songwriter Tomi Saario are behind the entry competing to represent Finland in Eurovision.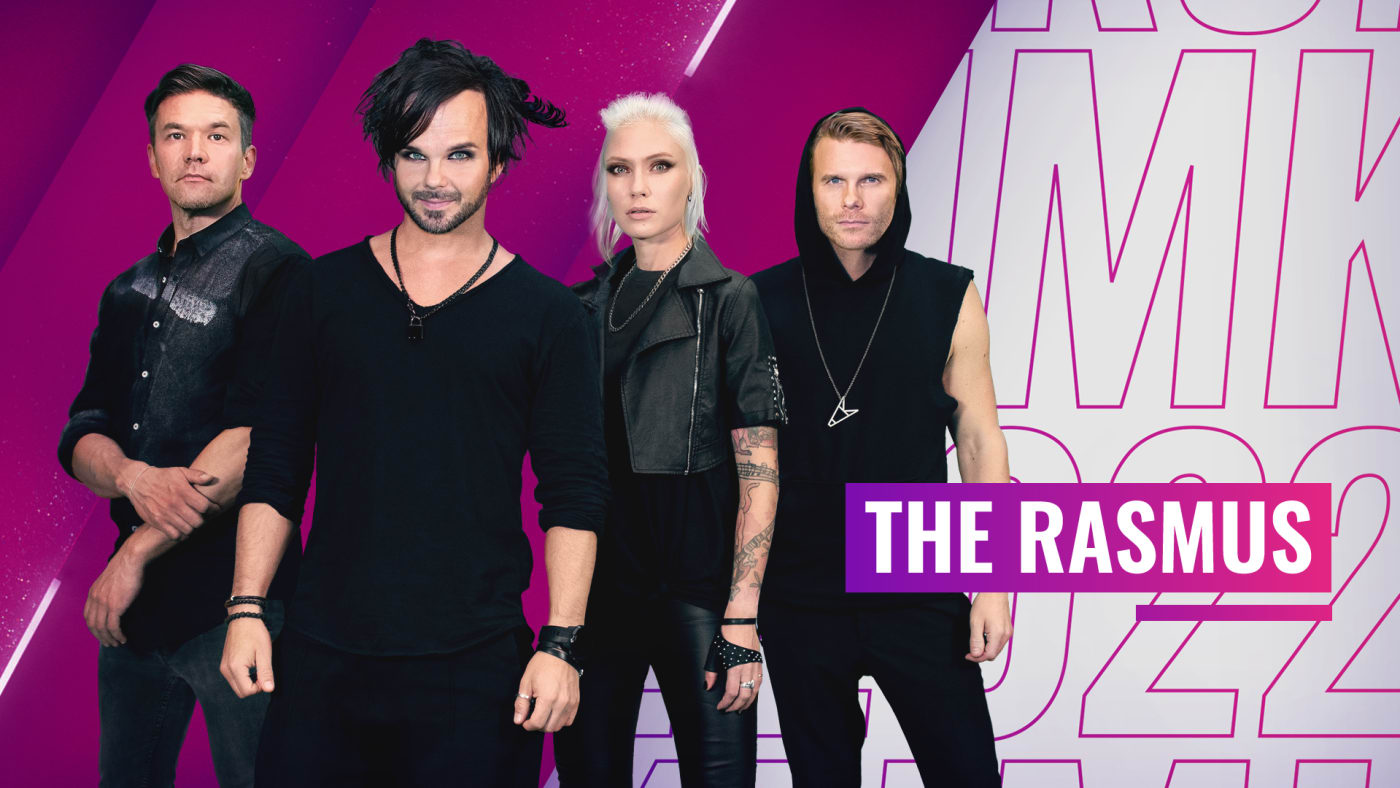 The Rasmus – Jezebel
Release Date Monday 17.1. at midnight
"Do you have time? We have to make the world's best song and win Eurovision." So wrote The Rasmus frontman Lauri Ylönen in a message to world renowned producer-musician Desmond Child, who was on holiday in Greece at the time. Child has worked with, among others, Bon Jovi, Alice Cooper and Kiss. He also produced The Rasmus' 2018 Black Roses album. The Eurovision entry contestant Jezebel was written in just a few hours based on Ylönen's demo, after which he told his bandmates about his plan to submit the song in the Contest for New Music UMK.
Together for nearly 30 years now, The Rasmus is one of Finland's most internationally successful groups. Its biggest hit In the Shadows broke the 100 million stream mark on Spotify. Upon the song's release in 2003, it was one of the top-selling hits in the world. The Rasmus has released several albums, won numerous music industry awards, and played gigs all over the world. Entering the Eurovision ring was part of the band's second coming, as it had just taken on a new guitarist, Emppu Suhonen, who launched her own career in Finnish girl band TikTak.
— I was pretty shocked when the guys asked me to join the band. And then, a week later, I heard about UMK. Anything else?
According to the band, Jezebel is a song for strong, independent women, who blaze their own trail.
— Jezebel was a biblical troublemaker, who did things her own way and really shook things up. We wanted to introduce her to the modern-day world. The song is also a bit tongue-in-cheek, which is pretty unusual for The Rasmus, says Ylönen.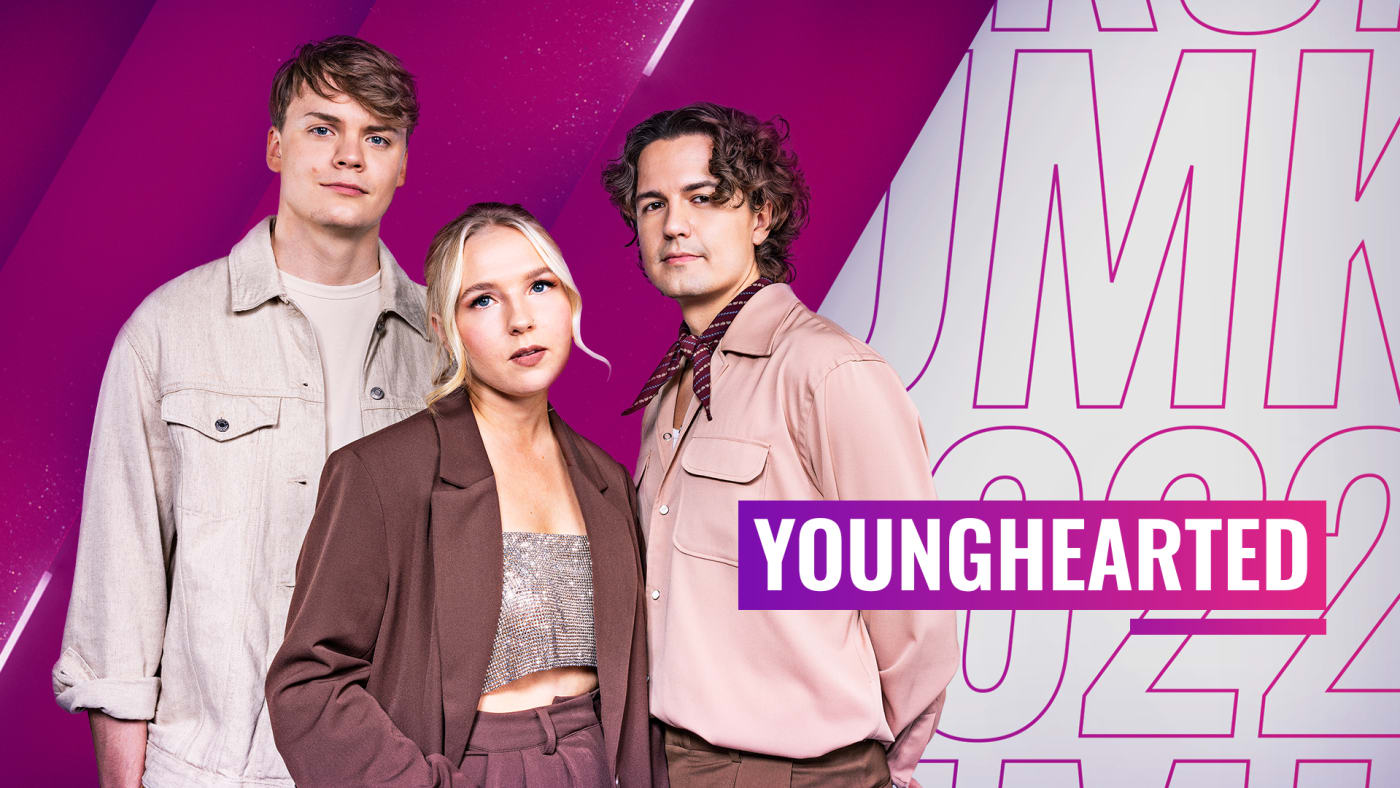 Younghearted – Sun numero
Release Date Tuesday 18.1. at midnight
Pop group Younghearted is made up of a group of high school friends, vocalist Reeta Huotarinen and guitarists Atte Ranta and Emil Korkiakoski. Founded in 2015, Younghearted has released two albums. The first album, Nuorisydän, which was released in 2016, reached platinum, and the second album, Vapaa, received an Emma Gala Music Awards nomination in the Band of the Year category. The band's best known songs are Hetkeksi and Vaikeeta.
It has been more than two years since the band's last release, so now was the time to get back into the ring.
— After some time away from the game, we're coming back in a big way and with a new sound, says guitarist Emil Korkiakoski.
Indeed, the Eurovision entry Sun numero embodies what the band says is a more adventurous Younghearted. Known for its sensitive interpretations, the band is now 'softly rock'n'roll'. "The song really shows the direction Younghearted is heading. Before, we had a more acoustic, smaller sound. Now, we're going big right out of the gate," explains Korkiakoski.
Sun numero is about the more painful sides of love: longing, desperation and regret. Even though love is an ever-present subject, vocalist Reeta Huotarinen wanted to take a fresh approach by looking at it from the point of view of someone suffering from remorse: when you regret breaking up, but your ex has already found someone else.

In addition to Younghearted itself, singer-songwriter Vilma Alina and composer-producers Joonas Keronen and Ilkka Wirtanen also contributed to making the song.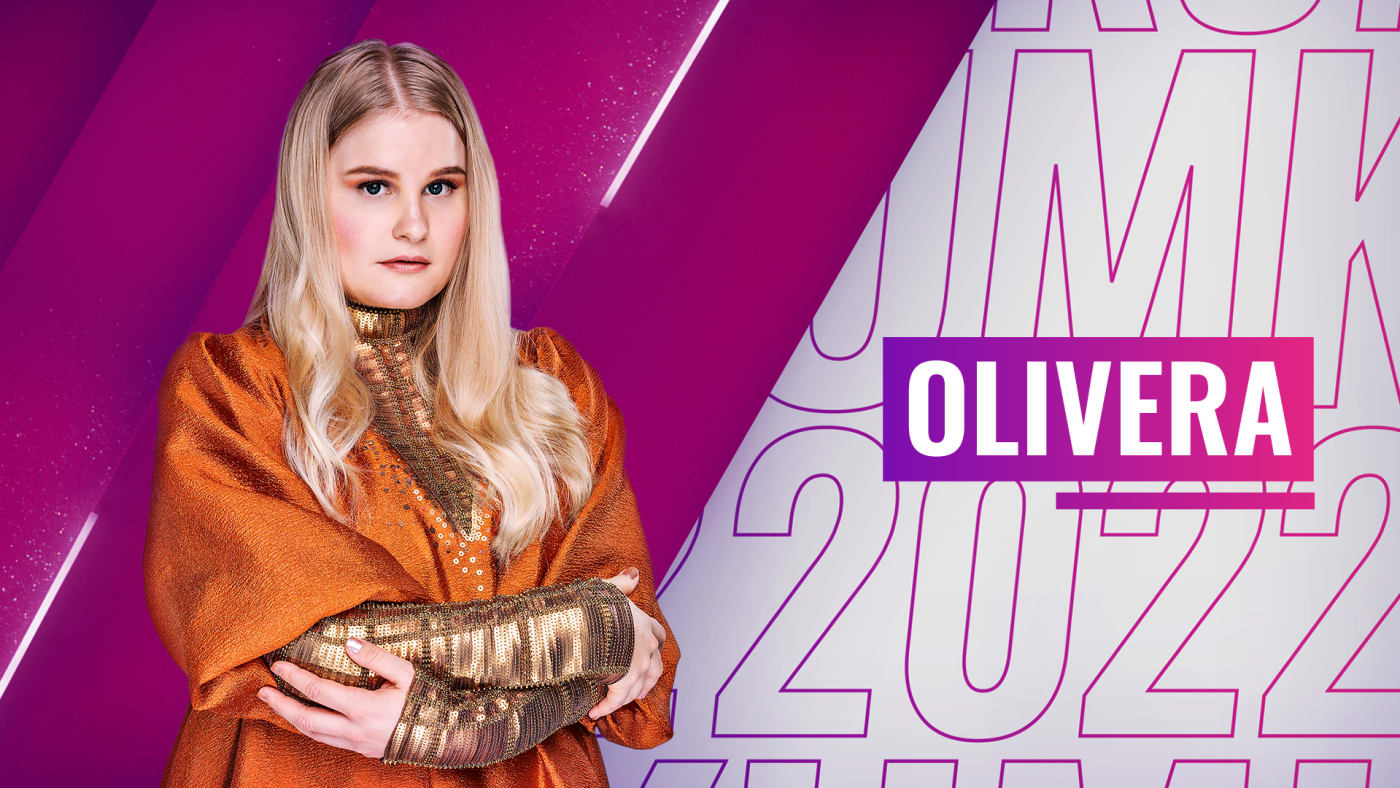 Olivera – Thank God I'm an Atheist
Release Date Wednesday 19.1. at midnight
Olivera, a.k.a. Katriina Ullakko, is still relatively unknown to the wider public, even though she has had millions of Spotify streams and impressive international releases. Olivera is an indie-pop artist with 4 of her own EPs. With over 10 million listens, No more is Olivera's biggest song, but she also writes music for other artists. Perhaps the most famous of these is world-renowned DJ-producer Tiësto, whose song Affliction was written by Olivera, who also did the vocals on it.
As a self-described thinker, the artist enjoys telling stories and playing with different kinds of scenarios, both of which are at the core of her Eurovision entry. Olivera has a personal connection with her Contest for New Music UMK entry, whose theme had been subconsciously developing since childhood. It is an exploration of death and the possibility of eternal life - not exactly the lightest of topics.
— Nobody knows what happens after we die. What if all the world's biggest religions are actually right and life never ends? I can't think of anything that causes more anxiety than the idea of eternal life.
After finishing a raw, first version, Olivera presented the song to her producer and spouse Lenno Linjama, and ultimately to musician-producer Alpo Nummelin from the band Ruusut. Nummelin's contribution gave the song the edge it desired. For Olivera, who has been making her own music since the age of 11, the UMK entry Thank God I'm an Atheist is so close to her heart that she considers it to be one of the most important pieces of music she has written in her career thus far.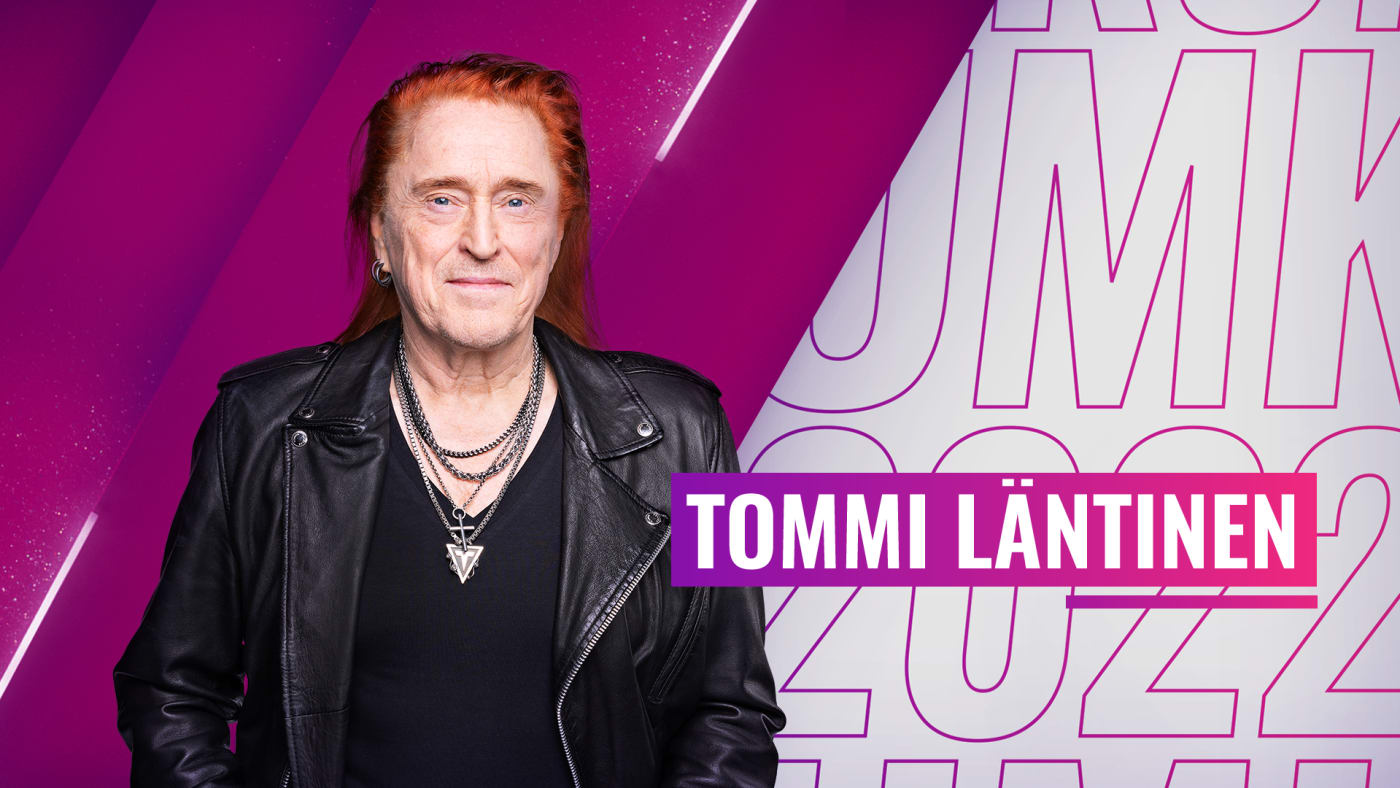 Tommi Läntinen – Elämä kantaa mua
Release Date Tursday 20.1. at midnight
Of all the contestants in this year's UMK, the one with the longest career is Tommi Läntinen. A musician for over 40 years, Läntinen has released several albums in different groups, performed at thousands of gigs, and collaborated with countless artists. Läntinen launched his solo career in 1994. Some of his biggest solo hits are Via Dolorosa, Syvälle sydämeen sattuu and Kevät ja minä.
Läntinen's most recent radio hit single Meidän murusia was released in the summer of 2020. It has been over 10 years since his last album of new music was released. This hiatus will come to an end in February, with the release of his new album, Elämä kantaa mua, which is also the title of his UMK entry.
Members of the band Haloo Helsinki! wrote Läntinen's UMK entry: Leo Hakanen and Jere Marttila composed it and Elli Haloo wrote the lyrics. It's also the first time the group has written a song for another artist. Elämä kantaa mua is a blend of old-school and next-gen rock, which is complemented by Läntinen's raspy voice. Läntinen's UMK entry is about change and the courage it takes, regardless of whether the change involves a personal relationship, work or any big decision in life. It's that moment when you can't go back, because "there's nothing to go back to."
For Läntinen, who has not released any new music for quite some time, the song feels very apt.
— Sometimes you just have to close your eyes and make that leap, simply having faith that it will all work out. In many cases it does, when you just let go of the past and surrender to the future."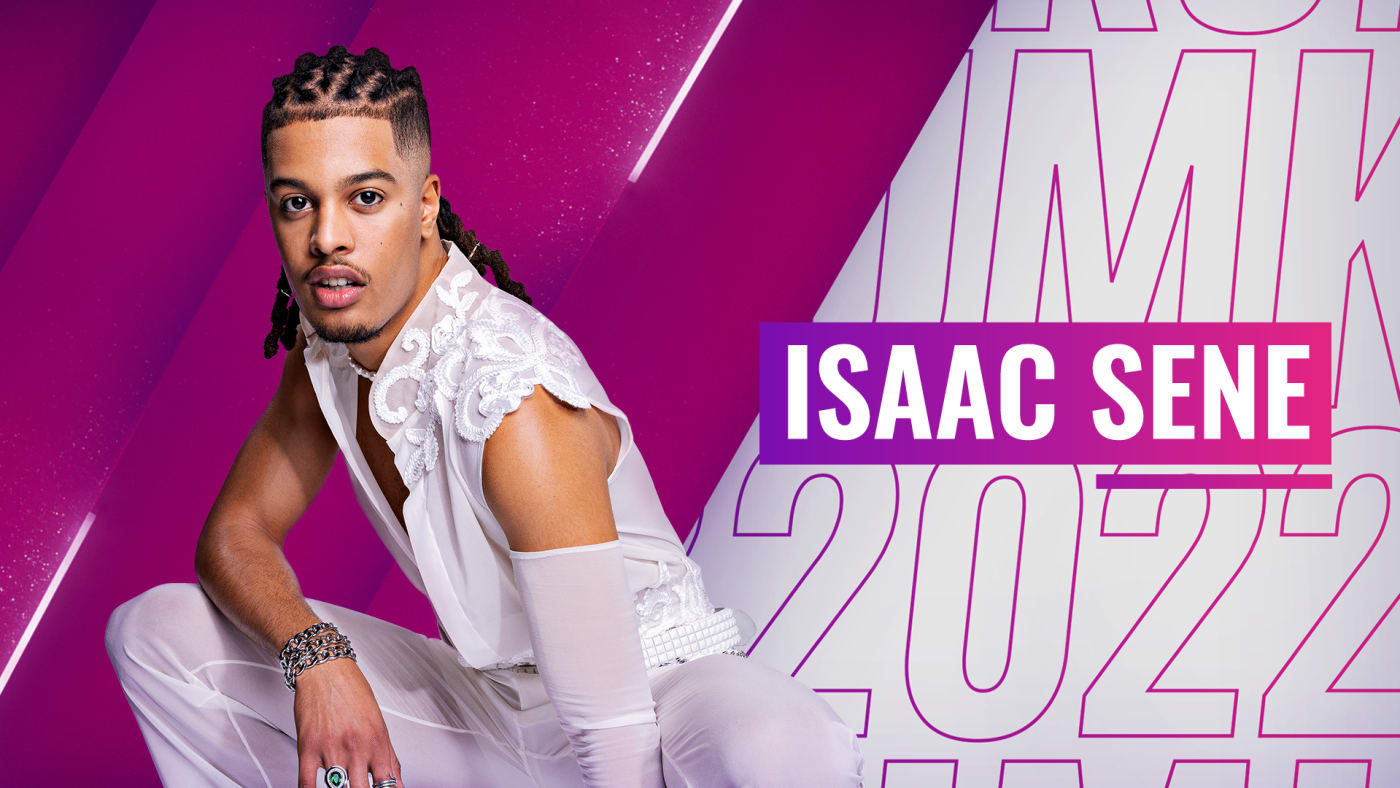 Isaac Sene – Kuuma jäbä
Release Date Friday 21.1. at midnight
Charismatic and boundary-breaking Isaac Sene is vying for a ticket to Eurovision in Italy with his song Kuuma jäbä. Sene's Koko kansan EP was released in 2020. The most streamed song from the EP, Bébé, features Vesta, and the song Älä oo liian kiltissä includes Yeboyah.
Sene's music ranges widely in style, with touches of soul, rock and hip hop, just to name a few. Growing up in the North Savo region, Sene spent his childhood listening to all kinds of music, including everything from Mozart to Bob Marley, trance to Finnish heavy metal, thus laying the foundation for his enormously eclectic style.
— My music is pretty pop-oriented, but I love to mix different genres. I've always loved rock – the same goes for rap."
Last year, Sene released a couple of new singles, the most well-known of which is perhaps the very personal N-sana. Even though the song has a serious, thought-provoking message, Sene's goal is to entertain his listeners and help them escape the workaday world. This is also how he describes his UMK entry Kuuma jäbä.
— You might blush a bit listening to this song, but we don't want to just shock people for the sake of shocking.
Sene wrote the song together with producer Alvar Escartin, a.k.a. Yrjänä. Yrjänä has produced music for, among others, Finnish artists Lukas Leon and Hassan Maikal. This collaboration got its start when Yrjänä heard Sene's song Nälkä and fell in love with it. Isaac Sene is known as a daring, charismatic performer. In other words, there's a lot to look forward to in his show in February.
Tapio Hakanen, Chairman of the UMK jury comments this years artists:
— This year's artist and song roster is probably the most versatile and best we've ever had. We'll hear from Finnish music legends, and hottest rising stars. The overall quality of the songs in the final is amazing and I'm grateful that so many top composers and producers have participated in creating these future classics. The seven songs feature many powerful and different moods, and I hope every Finn will find one or several favorites among them. Previous finalists Erika Vikman, Aksel, Ilta, and Blind Channel have all shown how UMK can take to the stars both in Finland and internationally, and I believe this year's artists will all further their careers through the competition. Combined with our super skilled team behind the show, I'm confident we'll witness an unforgettable UMK final show in February.