Yle launched a news service in Ukrainian
Published 05.05.2022 10:46.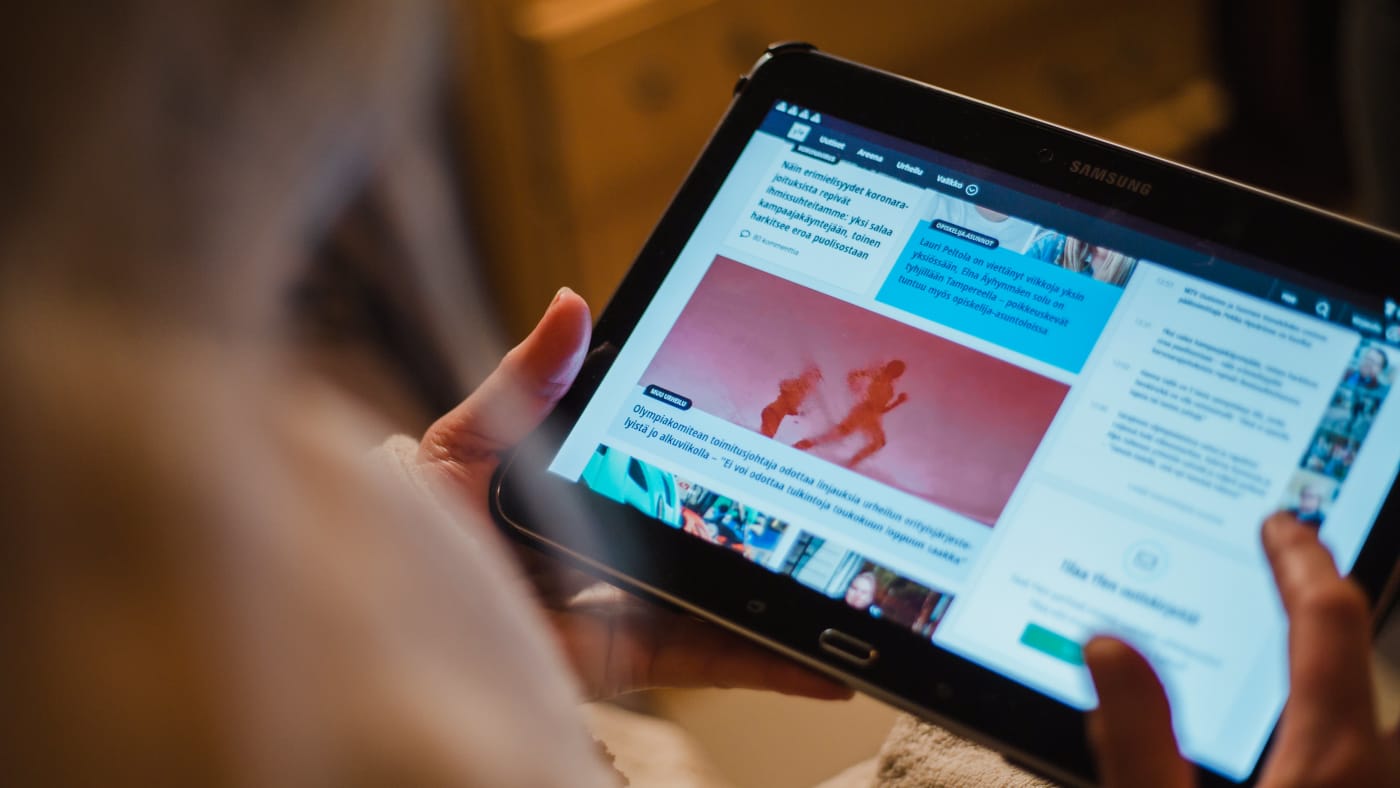 Yleisradio launched a news service in Ukrainian on 4th of May. The Ukrainian news service, together with Yle's Russian and English news services, provides Ukrainian citizens with essential information in their native language.
"Russia's attack on Ukraine has forced millions of Ukrainians to flee their homes and seek refuge in other countries. It is estimated that 40,000 to 80,000 refugees will arrive in Finland alone. For our part, we want to support the everyday lives of refugees and other Ukrainians living in Finland as well as facilitate their integration into Finnish society. One way of doing this is to provide a news service in their own native language," explains Jouko Jokinen, the director and editor-in-chief of Yle's News and Current Affairs.
The news is based on the Finnish content of Yle News. The news is translated from Yle news into Ukrainian using machine translation services. Translations are always checked by a Ukrainian speaking journalist before the news is published. Ukrainian news is published on Yle.fi.
"We have tested machine translation services with good results. AI-based translation enables the provision of news content in an increasing number of languages by reducing and speeding up translation work. In other words, the computer does the translating with the help and supervision of a human. In the future, we will see more and more cooperation between people and artificial intelligence systems," says Aki Kekäläinen, head of Democracy and digitalisation at Yle News Lab.
The most important and interesting Ukrainian news is published in text format every weekday. Ukrainian news focuses on the main national news as well as news that is considered to be of interest to Ukrainian refugees. In the early stages of the news service, the aim is to provide not only news, but also useful information on practical matters essential to refugees.
"During the COVID-19 pandemic, we quickly provided news service in Somali, Arabic, Kurdish and Persian. At that time, it was important to provide reliable and up-to-date information on the pandemic, regardless of whether the target groups in question knew Finnish. Likewise, it is now very important to provide the Ukrainian refugees with up-to-date information on the most important news topics in their mother tongue," says Marko Krapu, Executive Producer of special news services at Yle.
Additional information:
Marko Krapu, Executive Producer, special news services, marko.krapu@yle.fi
Aki Kekäläinen, Head of Democracy and digitalisation, aki.kekalainen@yle.fi