Nataliya Teramae: We must survive – this is how Ukrainian culture can help
Published 16.05.2022 22:52.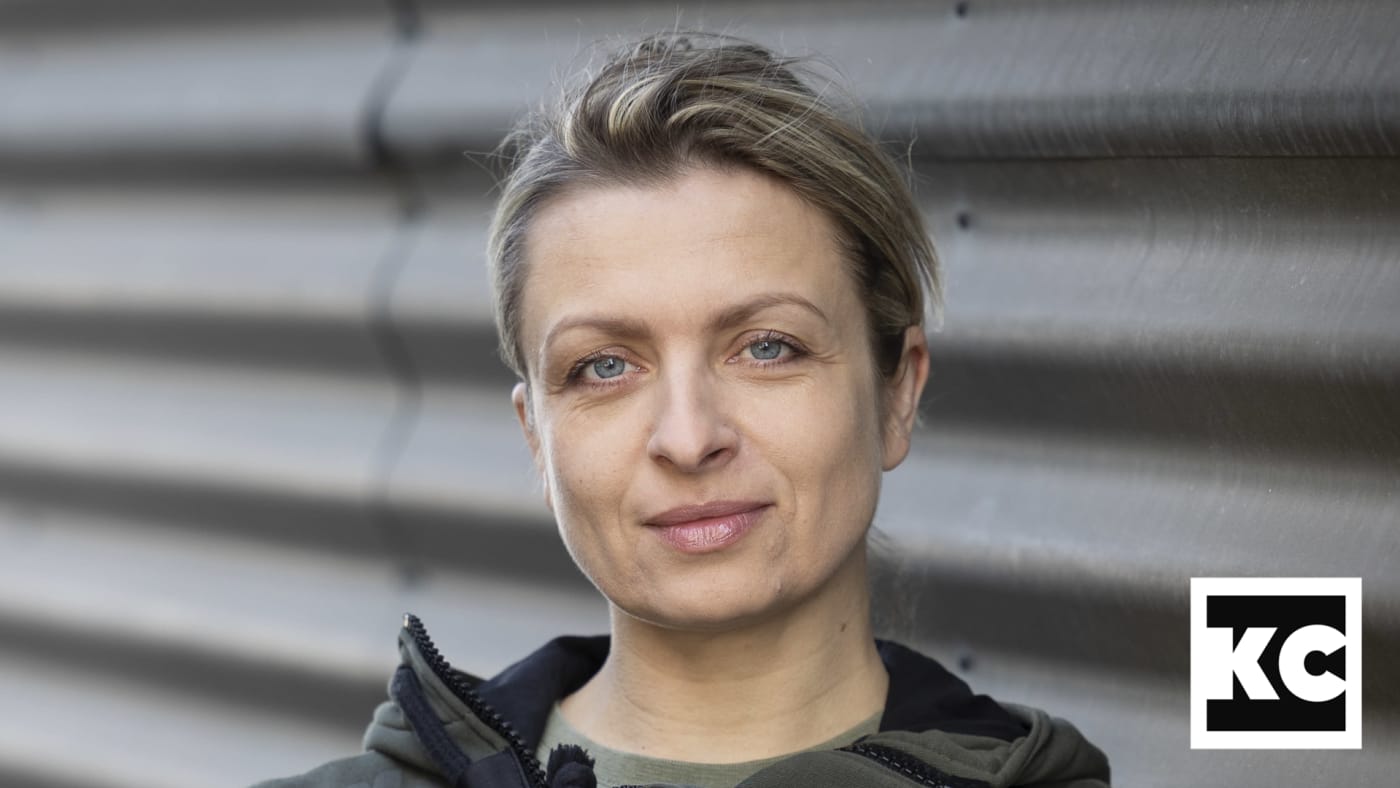 Culture is power, a soft power of politics. With the help of art, literature, or cinema a nation can build up its credibility. This is one of the main focuses of Ukraine in the ongoing war with Russia, writes journalist Nataliya Teramae.
Ukraine as well as its history and culture is still unknown to Finns. For decades it has been in the shadow of the Soviet/Russian narrative. The problem became obvious to me when I moved to Finland in 2014, right after the Revolution of Dignity and Russia's annexation of Crimea.
In the year following the beginning of the war, in 2015, the Russian film festival in Finland Kino Lokakuu screened the celebrated Ukrainian film Gamer (2011) by Oleg Sentsov. At the time, the Ukrainian director Sentsov was a political prisoner of the Kremlin, having been arrested in Crimea (he was released in 2019).
Later I received an explanation that the Ukrainian film was presented among the Russian ones to make the audience acquainted with the Sentsov's case. It also seemed as a signal that many (even Finnish professionals) did not understand the difference between Russian and Ukrainian heritage.
This is how I decided to start the Ukrainian Film Days in Helsinki, the festival that would make Ukraine more accessible to foreigners. Since 2017, on five occasions we have screened the best of the best Ukrainian films including several that have been internationally awarded. I decided to talk about Ukraine, both past and present, in terms of its national cinema that has continued to develop despite the war Russia started in our eastern region in 2014.
The Ukrainian state has realized the importance of promoting Ukrainian culture internationally.
The Ukrainian state has realized the importance of promoting Ukrainian culture internationally and has in the past years established a number of state cultural institutions: the Ukrainian Institute, the Ukrainian Book Institute, the Ukrainian Cultural Foundation. The budget of the Ukrainian Film Agency has been increased annually, an unprecedented move.
Some of the films chosen for our festival were also picked to the selection of established Finnish film festivals, such as Helsinki International Film Festival Love & Anarchy or Espoo Ciné, and thus have reached a wider audience, which has been a pleasure. This has been the case for instance with Mr. Jones, a historical drama about Holodomor (the Great Famine) in Ukraine by Agnieszka Holland, and Atlantis (2019) about war-torn Donbas by Valentyn Vasyanovych.
For decades we were told that our heritage was nothing more than folklore and a peasant lifestyle.
Back home I worked as a cultural journalist and editor for more than a decade. Ukrainian culture as a part of European heritage became a vital life space for me. It was like digging for treasure, discovering hidden gems of national literature, art, theater, and cinema previously obscured by Soviet censorship. For decades we were told that our heritage was nothing more than folklore and a peasant lifestyle. All what was produced by the genius of the Ukrainian nation was expropriated by Russia.
When my husband got tired of me complaining that foreigners are ignorant about Ukrainian culture, he suggested I apply as a lecturer at the University of Helsinki. They needed somebody to teach that topic. So, for the last few years I have had some grateful and some indifferent international students – I was a student, I know how it is – listening to courses of 'Modern Ukrainian Culture (1991–present)' and 'Ukrainian Film Classics: Avant-garde and Poetic Cinema'.
Thus, I decided to expose Finns to the wonderful world of our national filmmaking as cinema is an ideal medium for cultural diplomacy. I love Ukrainian films made in the 1960's belonging to the Kyiv poetic school. You might have heard about one of them – Shadows of Forgotten Ancestors directed by Sergey Paradzanov. If you haven't, then you probably know it as a Soviet film. But the only thing Soviet about it is that it was created under the Soviet occupation of Ukraine (1921–1991).
Later, the Kyiv poetic school was censored and banned.
Unfortunately, we have seen very little interest in the Finnish media in our festival. It seems quite difficult to sell something new or 'unknown' to the local media or cultural managers. Ukrainian culture is naturally not the only one in this position.
However, we have received very delighful feedback from the Film Days' audience. This year my dream finally comes true. We will run the Ukrainian Film Days in cooperation with KAVI at Oodi's Kino Regina next autumn!
Moreover, I have been told that Finnish publishers have finally become interested in translating Ukrainian books and plays. Writer Serhiy Zhadan, playwright Nataliya Vorozhbyt, a book about Zelensky, etc. will soon be presented to the Finns. So, things are changing. Previously together with author Sofi Oksanen and Ukrainian–Finnish translator Eero Balk we were wondering how to get Finnish publishers interested in Ukrainian literature. The war did that for us.
Our community here started to form in the 1980's, not just with the flood of people escaping from the Russian bombs.
It will also make the Ukrainians in Finland more visible. Our community here started to form in the 1980's, not just with the flood of people escaping from the Russian bombs. Our community here includes well integrated Ukrainians – professors, scientists, doctors, social workers, artists etc. Ukrainians are not only berry pickers as the local media usually reports.
So, why does Ukrainian culture matter? If foreign governments didn't consider that Ukraine was a legitimate Russian hostage belonging to its sphere of interest, we wouldn't have had Crimea stolen. Ukrainians there and in Donbas wouldn't be persecuted and killed, and the recent full scale invasion wouldn't have happened. Russia was allowed to do whatever it wanted on the grounds of its fake postulate about 'the same peoples, history, and culture'.
As a soft power of politics my culture gives me strength. I see videos and photos of hundreds who were killed and raped by Russians in Ukrainian cities. I see burnt out and destroyed buildings. I remember that these are the same crimes Russia committed in Ukraine in the 17th century in Baturyn, during the Great Famine in 1932–33, or in the 1940's in western Ukraine.
Then I think about my strong nation that managed to survive and to create great culture. We must also survive and continue the path of our ancestors, of those who have perished. If Ukrainian culture was better known, the state would be recognized not as the sphere of Russia's interest but as a truly independent sovereign state with a strong support of the EU and NATO, then the war wouldn't happen.
You can choose to be on our side. Just don't ignore us.