The Contest for New Music UMK 2023 begins: submission round started today
Published 01.09.2022 09:06.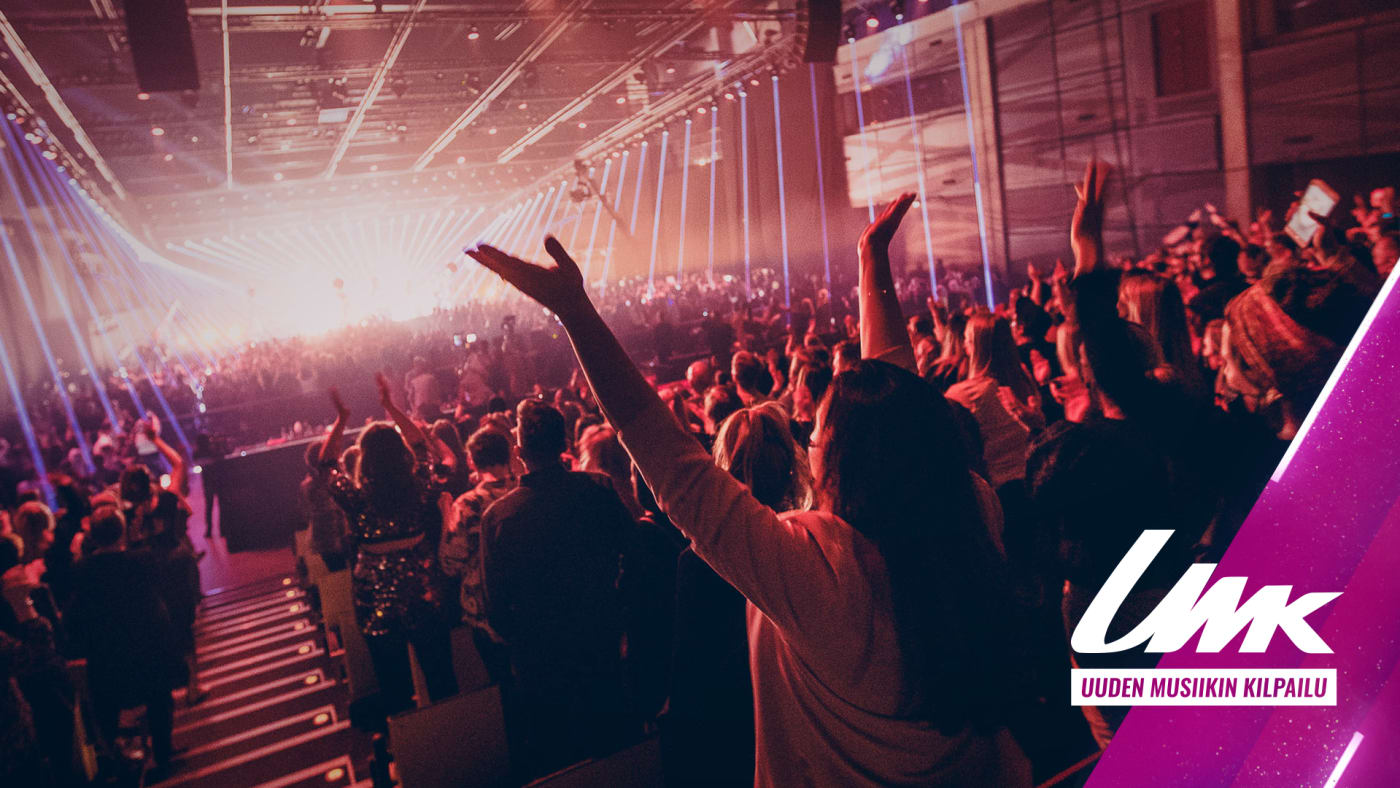 Today marks the start of the search for Finland's next Eurovision representative! Applicants are invited to submit their songs to Yle's Contest for New Music UMK between 1 and 5 September 2022.
To apply to Finland's biggest music programme UMK, fill in the application form at yle.fi/umk, where you can also find the competition's rules in English, Finnish and Swedish. The submission round begun on 1 September at 8.00 a.m EET. and ends on 5 September at 11.59 p.m. All applicants will be contacted by the end of October at the latest.
The contest is open to all, and the final contestants will be selected by a jury of music industry professionals. As in previous years, the jury will be led by Tapio Hakanen, YleX's Head of Music.
Tapio Hakanen, head of UMK's jury says: "UMK has been growing in popularity for years now, both among audiences and artists, and it plays an indisputable role in helping new artists achieve their big break. The last few UMKs have resulted in bigger and bigger hits, both in Finland and abroad. BESS's Ram pam pam was one of the biggest hits in Finland this year, and The Rasmus' Jezebel captivated global audiences in the Eurovision Song Contest. Every song that competed in UMK22 has gone on to achieve great success, both on radio and streaming services. And when you consider the fact that the final had an audience of 1.97 million Finns, you can safely say that UMK22 has been a great success all around. We're eagerly anticipating the artists and songs for this new season – now is the time to apply!"
UMK is Finland's biggest music show with an audience of millions. The winner of UMK23 will go on to compete in the Eurovision Song Contest, the world's biggest music programme with hundreds of millions of viewers from around the world. Every song in UMK22 rose to the Top 50 of Finland's Spotify charts, and they have garnered over 31 million plays to date. BESS's Ram pam pam was the year's most played song on Finnish radio airwaves. On Youtube, UMK22-related content has been viewed over 6.5 million times, with many videos hitting the most-trending lists soon after their release.
The date and location of the UMK23 final will be revealed by the end of 2022. The winner of UMK will represent Finland in the Eurovision Song Contest in the UK in spring 2023. The exact location of the Eurovision Song Contest will also be confirmed in the coming months.