Content from Yle's basic and contact information
Main content
The legality of Yleisradio's operations is supervised by the Finnish Transport and Communications Agency. 99.98 percent of Yleisradio's shares are owned by the Finnish state.
Get to know yle.fi I areena.yle.fi
Yle branch in Mediapolis, Tampere
Tohlopinranta 31, 33270 Tampere (map)
News, press releases and invitations yle.uutiset@yle.fi

Future news events tel. +358 9 1480 4480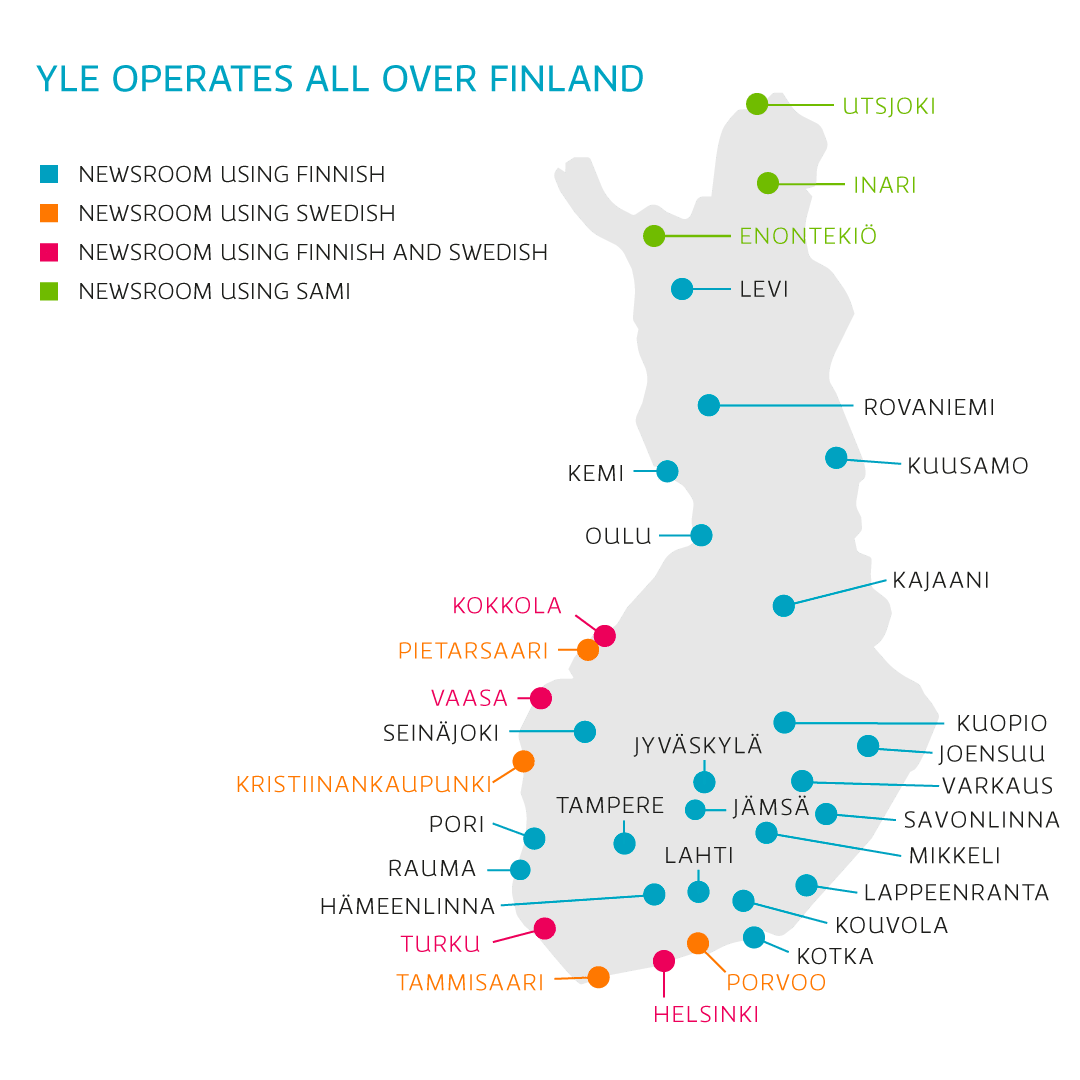 Give feedback or ask a question
Yle Customer Service phone +358 20 690 414 on weekdays 12–16 noon

by mail Ylen Asiakaspalvelu, P.O. Box 61, 00024 Yleisradio, Finland

Swedish Yle svenska@yle.fi
Request technical support
Technical Support phone +358 9 1480 5500 on weekdays 10–12 and 16–21, on weekends 14–18

Yle Areena media player: areena.info@yle.fi
Studio services for EBU member companies
Yle will endeavour to assist EBU member companies with studio space, facilities and international connections from Yle's premises in Helsinki.
Please kindly submit your request for any studio requirements well in advance, at least four (4) weeks before the planned event. Unfortunately, we cannot guarantee that requests made after this date will be honoured.
Inquiries should be sent to: radion.studiovaraukset@yle.fi
The Finnish Radio Symphony Orchestra, FRSO
Yle's programmes and brand
International relations and Yle as a company