When J. R. R. Tolkien, the father of Hobbits and fantasy literature, was in his twenties, he took a keen interest in the Finnish epic poem Kalevala. So much so that he wanted to rewrite the story of Kullervo. Now, this early work of his has finally been published.
The germ of my attempt to write legends of my own to fit my private languages was the tragic tale of the hapless Kullervo in the Finnish Kalevala.
It's not going too well for Kullervo. He's a hapless orphan who grows up to be a rebellious slave and an avenger who sleeps with his sister. In the end, he throws himself into his own sword.
The tragic story of the ancient Finnish antihero is the creation of Elias Lönnrot, the collector of Kalevala, that he worked on for ten years. Lönnrot compiled a combination of several poems from various regions and the different heroes of those regions. This can be seen as incoherence in the story.
It is estimated that J. R. R. Tolkien (1892–1973) started to write his own version of Kullervo between 1912 and 1914. The Story of Kullervo he never finished was his first fantasy story written in prose and the model for the tragic elements in his later work. The sombre Túrin Turambar who roams Middle-earth, in particular, is a directly derived from Kullervo.
I was immensely attracted by something in the air of the Kalevala…
What did Tolkien do to Kullervo? He filled in the gaps and tied the loose ends, writes Verlyn Flieger, Professor Emerita who has edited The Story of Kullervo for publishing. Joonas Ahola, an expert on folklore, agrees. According to him, Tolkien has added psychological depth and coherence to Kullervo. In his opinion, the text demonstrates Tolkien's sense of drama and the ability to utilise the mythologies and stories he knows.
Changes made by Tolkien: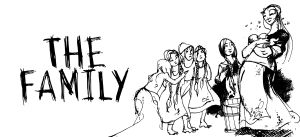 I am trying to turn one of the stories – which is really a very great story and most tragic – into a short story…
Tolkien created a family which included, from the start, the older siblings, a girl and a boy, and then the twins Kullervo and Wanōna who were born in slavery. The relationship between these two pairs of siblings is frosty. Kullervo's father, Kalervo, really dies in the war against his brother and is not later found alive in Lapland like in Kalevala. What has been puzzling in Lönnrot's version is that Kullervo sets out to avenge the killing of his family although it has just been revealed that they are, in fact, alive.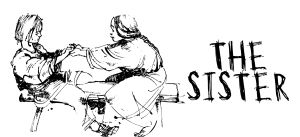 It was like discovering a complete wine-cellar filled with bottles of an amazing wine of a kind and flavour never tasted before.
The twin sister was made up by Tolkien. Wanōna and Kullervo wander around the woods together and are very close. In Kalevala, Kullervo doesn't meet his sister until he's an adult which makes their relationship less tragic compared to Tolkien's version. However, when Kullervo's uncle Untamo sells him to Āsemo the blacksmith AKA Ilmarinen as a slave, Kullervo strangely forgets about his sister. According to Joonas Ahola, there are a lot of stories and myths about twins and pairs of siblings. The most famous example is the folktale of Hansel and Gretel, published by the brothers Grimm in 1812.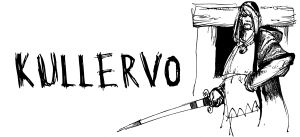 Worthless child and good for nothing.
Even more so than Kalevala, Tolkien emphasises the grim childhood of Kullervo. He grows up to be an angry outsider who has no control over himself because he has lost his father and his freedom. Tolkien's Kullervo is also ugly, unlike the golden-haired hero of Kalevala.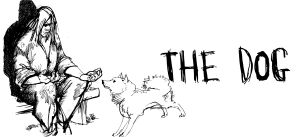 We are... going to be wildly unhellenic and barbarous for a time...
Tolkien makes Kalervo's dog Musti (also called Mauri!) into a much more important character than in Kalevala. Kullervo and Wanōna meet the dog roaming free in the nearby woods, and he becomes their helper and partner. Musti teaches Kullervo some magic and his three hairs save Kullervo from attempts on his life.
According to Joonas Ahola, Kullervo and Wanōna bear a resemblance to Romulus and Remus, the twins raised by a wolf. An animal helper is an archetype of fairytale and mythical characters. As an example of this, Ahola mentions the little birds that bring Cinderella her ball gown.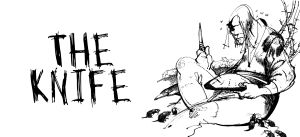 In the Kalevala there is no attempt at plausibility, ...merely the child's delight in saying how he has cut down a million trees and slaughtered twenty policemen...
Tolkien emphasises the significance of the knife inherited from the father. Kullervo uses the knife to draw on the tree trunk after surviving an attempt to hang him. The knife also has a name, Sikki. To Kullervo, it is worth more than gold and silver because it is his only memento of his father. When the knife breaks as Kullervo is trying to cut a bread of stone with it when he is herding sheep, he is understandably enraged and wants to have his revenge. Interestingly enough, Tolkien keeps the lengthy cattle protection spell from Kalevala in his own story although he does make alterations to it.
...these poems have by luck escaped being roughly or moralistically handled.
The most powerful chapter in the story of Kullervo is when he, unknowingly, falls in love with his own sister. Tolkien sets the event up and discusses it more thoroughly than Lönnrot in Kalevala. Kullervo bumps into an old crone in the woods, and she tells him to stay well away from a certain hill. But our hero does not listen to her and meets a beautiful maiden. The maiden resists but Kullervo seduces her, and they are happy for a while until they start to talk about their lineage. The sister realises what has happened and drowns herself in a waterfall instead of rapids. In Kalevala, Kullervo also understands the situation immediately but Tolkien prolongs the grim moment of realisation. The actual text of The Story of Kullervo ends here.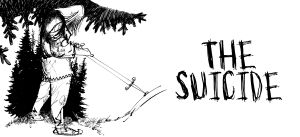 ...if the heroes of the Kalevala do behave with a singular lack of dignity and even decency, and with a readiness for tears and dirty dealing, that is part of their especial attraction!
Tolkien's notes reveal that next, his Kullervo would also rush to have revenge on his Uncle Untamo. While he's at it, he accidentally kills his older siblings and his mother, as well. The ghost of his mother tells him that the maiden who drowned herself was, indeed, his sister. Musti is also dead, and Kullervo lies on top of his body and cries for his sister. He asks his sword to slay him. The sword has no objections, so this is what happens.
According to Professor Verlyn Flieger, The Story of Kullervo, although unfinished, is a significant step in Tolkien's literary career. By imitating and revising, Tolkien started to make his way towards his own mythology that is nowadays known by virtually everyone. The stories he wrote later on, The Lord of the Rings and The Hobbit, became the most popular books of the 20th century.
Illustrations:
Hannu Lukkarinen, originally in the book Lasten kultainen Kalevala 5, Kullervon tarina (WSOY 1980).
Typography:
Mikko Lehtola/ Yle
Translation:
Katja Juutistenaho
References:
PhD Joonas Ahola, researcher of folklore
J. R. R. Tolkien: The Story of Kullervo (HarperCollinsPublishers 2015), edited by Verlyn Flieger.
J. R. R. Tolkien: Kirjeet (WSOY 2009), edited by Humphrey Carpenter assisted by Christopher Tolkien.
Letters of J. R. R. Tolkien (George Allen & Unwin 1981), edited by Humphrey Carpenter assisted by Christopher Tolkien.
Kalevala (WSOY 1983).
Satu Apo: "Kolme Kullervoa. Runonlaulajien, Lönnrotin ja Kiven uhmakkaat sankarit" in the book Kirjailijoiden Kalevala (SKS 2013), edited by Antti Tuuri, Ulla Piela and Seppo Knuuttila.
Article has been visually updated on Wednesday 28th of october 2015