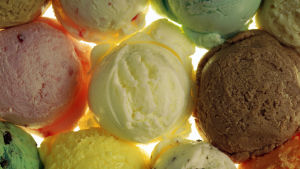 Have a great summer!
Have a great summer!
The Finnish Radio Symphony Orchestra wishes you great summer! Season tickets for the whole 2017/2018 season and autumn season 2017 are on sale until August 5th 2017 at Ticketmaster. Single tickets for the autumn season and for the FRSO Festival: Beethoven will be on sale from August 14th 2017 at Ticketmaster.
FRSO 90 years
This autumn, 90 years will have passed since the founding of the Finnish Radio Symphony Orchestra. A Radio Orchestra of ten players first performed in public on 1.9.1927. In honour of the 90-year FRSO and 100-year Finland, the Finnish Broadcasting Company (Yle) has commissioned new works by Magnus Lindberg and Lotta Wennäkoski to be premiered on Finnish Independence Day, 6.12.2017. The programme for the jubilee season includes a record nine premieres, concert performances of three operas, two festivals and a European tour.
Download the season 2017/2018 programme
Open position: Co-Principal Viola
The auditions will be held at the Helsinki Music Centre on September 11–12, 2017. The deadline for applications is 3.00 p.m. Finnish time on August 9, 2017.