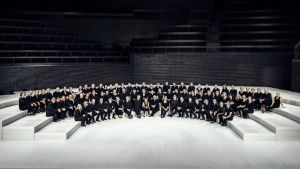 Tickets
Single tickets for the spring season are currently on sale at Ticketmaster. Season tickets for the season 2018-2019 will be on sale from April 26.

The seating plans of the Helsinki Music Centre Concert Hall: stalls, balcony
Sales of the season tickets for the spring season 2018 has ended. Season tickets for the season 2018-2019 will be on sale from April 26.
The group tickets can be booked at the FRSO office rso.liput@yle.fi or tel. +358 9 1480 4336 or at the Music Centre group sales Mon–Fri 10–14 tel. +358 20 707 0426.
Where is the Music Centre located? How can I order refreshments for the interval? Read more.
FRSO tickets are on sale at Ticketmaster.

Buy online.
Buy by telephone: 0600 10 800 (1,98 € / min + pvm)
Buy at Ticketmaster outlets.