Dialogue with audiences in 2020
During this exceptional year of the Covid-19 pandemic, Yle's role as a provider of shared experiences was strengthened further. Since the pandemic forced us to postpone Yle's traditional Pointti Festival and Kutsu Yle kahville (Invite Yle for Coffee) events, we developed new ways of interacting with the Finnish public. 
We developed digital opportunities for interaction
With the help of digital solutions, Yle developed new programming formats for communal and virtual events. The Yle Olohuone (Yle Living Room) concept, which provided virtual music, entertainment and culture events with the help of more than 70 Finnish artists. During the broadcast, viewers could participate in the show via a social media wall, a chat window, Hybrid TV and remote connections.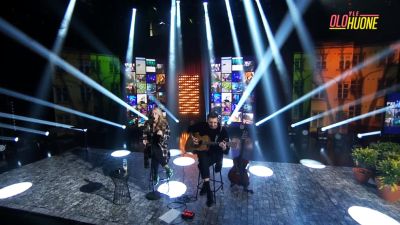 Yle's Presidential Independence Day Reception, Christmas and New Year's broadcasts also invited Finns to participate in the festivities.
We launched a project to strengthen our conversational culture
We want to strengthen the best aspects of Finnish conversational culture and create safe discussion environments. We launched the five-year Hyvin sanottu – Bra Sagt (Well Said) project, which involves dozens of partners ranging from NGOs to the top leaders of Finland.
Three million messages, thank you!
You can send us your feedback by email, phone, and online. Your feedback helps us develop our contents and services. We have also introduced a new Chatbot service on our website.
In 2020, we received
approximately 3 million messages in total
approximately 57,000 messages per week
approximately 150,000 messages in our statistics
We received around 2.6 million through social media, which is why they are not included in our statistics. These messages were mainly related to the contents and dialogue on our social media platforms. 
A great number of them focused on our pandemic-related programming changes and technical disturbances in Yle Areena. 
The amount of feedback concerning technical issues increased by more than 80% from the previous year. In total, we received 13,684 feedback messages. Of these, 74% were related to Yle Areena or other online services, and 26% to our linear radio and TV broadcasts. 
Contact us
by email
name.surname@yle.fi
by phone
Yle switchboard: +358 9 14801
Ask about Yle!
Over the course of the year, we continued our Kysy Ylestä (Ask About Yle) broadcasts on Radio Suomi, offering Finns the opportunity to send us questions about Yle's operations (Audio in Finnish).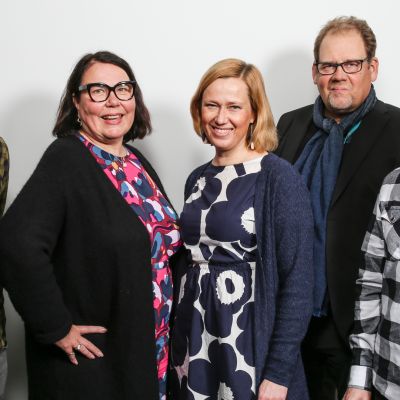 Kysy Ylestä!
Kysy Ylestä! - Play in Yle Areena