Our services for special and minority groups in 2020 
Yle is legally required to provide services related to the promotion of equality, tolerance and cultural diversity. 
Yle's objective is to support the equal opportunity of the entire population of Finland in participating in society and the discussions and experiences that are held and shared within it. 
In 2020, we launched the Yle Kielikoulu – Yle Språkskolan (Yle Language School) service, which supports the language learning and media content comprehension of immigrants and other students of Finnish and Swedish. Language learning through the consumption of media content promotes integration into Finnish culture and society.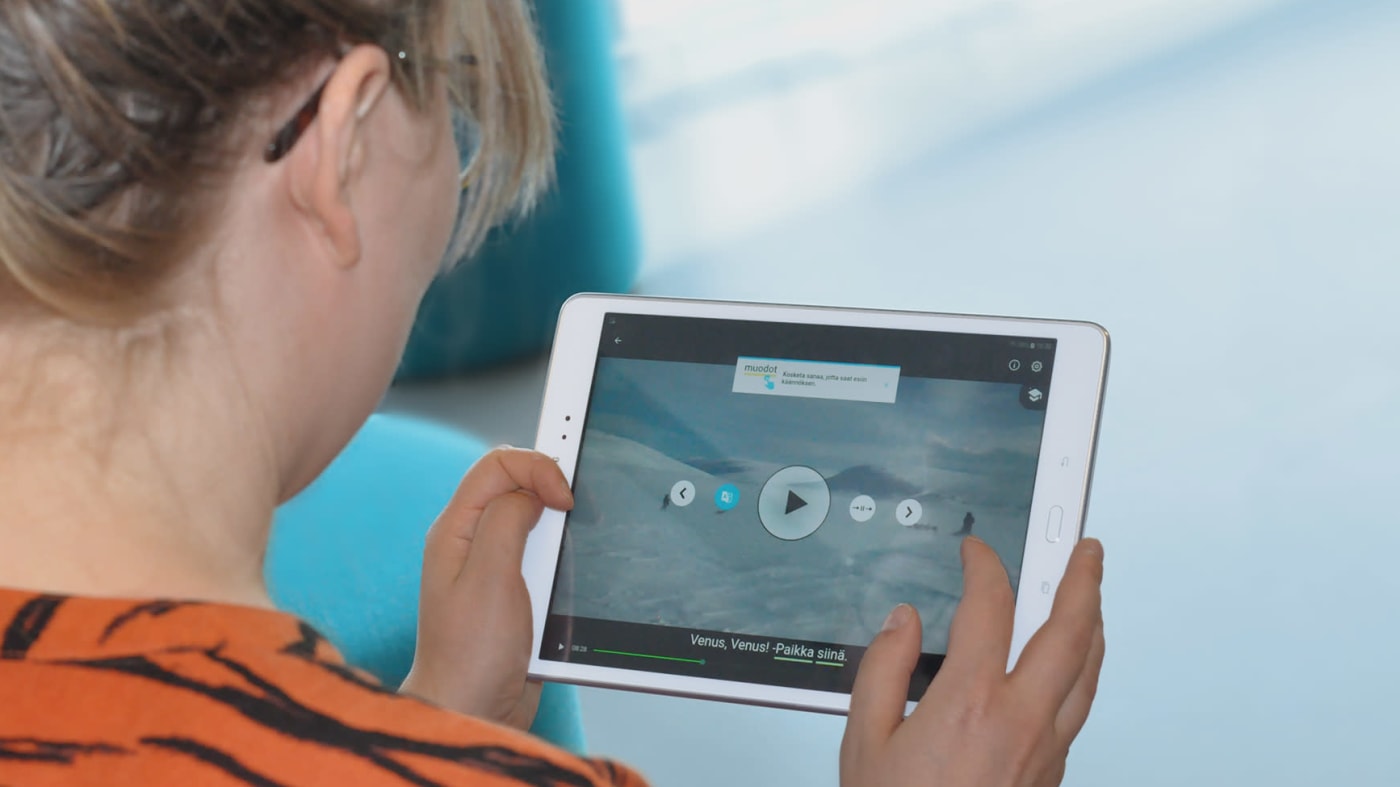 Services that increase Yle's accessibility
We aim to increase the accessibility of our services with translated subtitles, subtitling for the hard of hearing, audio description services and voice subtitling. 
Our services for language minorities include news in Swedish, Sámi, Roma, Karelian and sign language as well as in English, Latin, Russian and plain Finnish. 
In 2020, we produced 
211 hours of sign language content for TV and Yle Areena, including special pandemic-era broadcasts, A-studio episodes, parliamentary question hour broadcasts, the New Year's speech by the President of the Republic of Finland, and children's programming. Our new sign language programming included the launch of Mikaela and Thomas, a discussion programme. The Independence Day broadcast was interpreted in both Finnish and Finland-Swedish sign language.

85 hours of audio descriptions for series and drama and documentary films 

46 hours of Yle Uutiset news broadcasts in plain Finnish for TV, Yle Areena and radio

26 hours of Yle Uutiset news broadcast in plain Swedish in radio

181 hours of Oddasat for TV and Yle Areena

28 hours of Novosti Yle for TV and Yle Areena

13 hours of Romano mirits for the radio

18 hours of Yle News for the radio
For Yle, a diverse selection of programming means treating those who belong to a linguistic and cultural minority and those with a sensory or other disability in an equal manner. 
The Covid-19 pandemic has highlighted the great demand for accessible communications and up-to-date and reliable information provided on an equal basis. In 2020, we made additional investments that focused particularly on live subtitling and sign language interpreting.
The live subtitling and sign language interpreting efforts focused on live broadcasts central to the health of the Finnish public, such as the government's press conferences and other special Covid-19 broadcasts. We also published pandemic-related news articles in Arabic, Kurdish, Somali and Persian.
In addition, we improved our sign language services by including our technical advice service in the Chabla video call app (Link in Finnish). Chabla allows the deaf to contact Yle's customer service in sign language.
In 2020, we also bolstered our audio description services. We placed particular emphasis on releasing audio descriptions of new drama and documentary films as well as certain drama series. Yle's audio descriptions are published in both Finnish and Swedish.