The Rasmus represents Finland in the Eurovision Song Contest in Turin! Song Jezebel won the Contest for New Music (UMK) 2022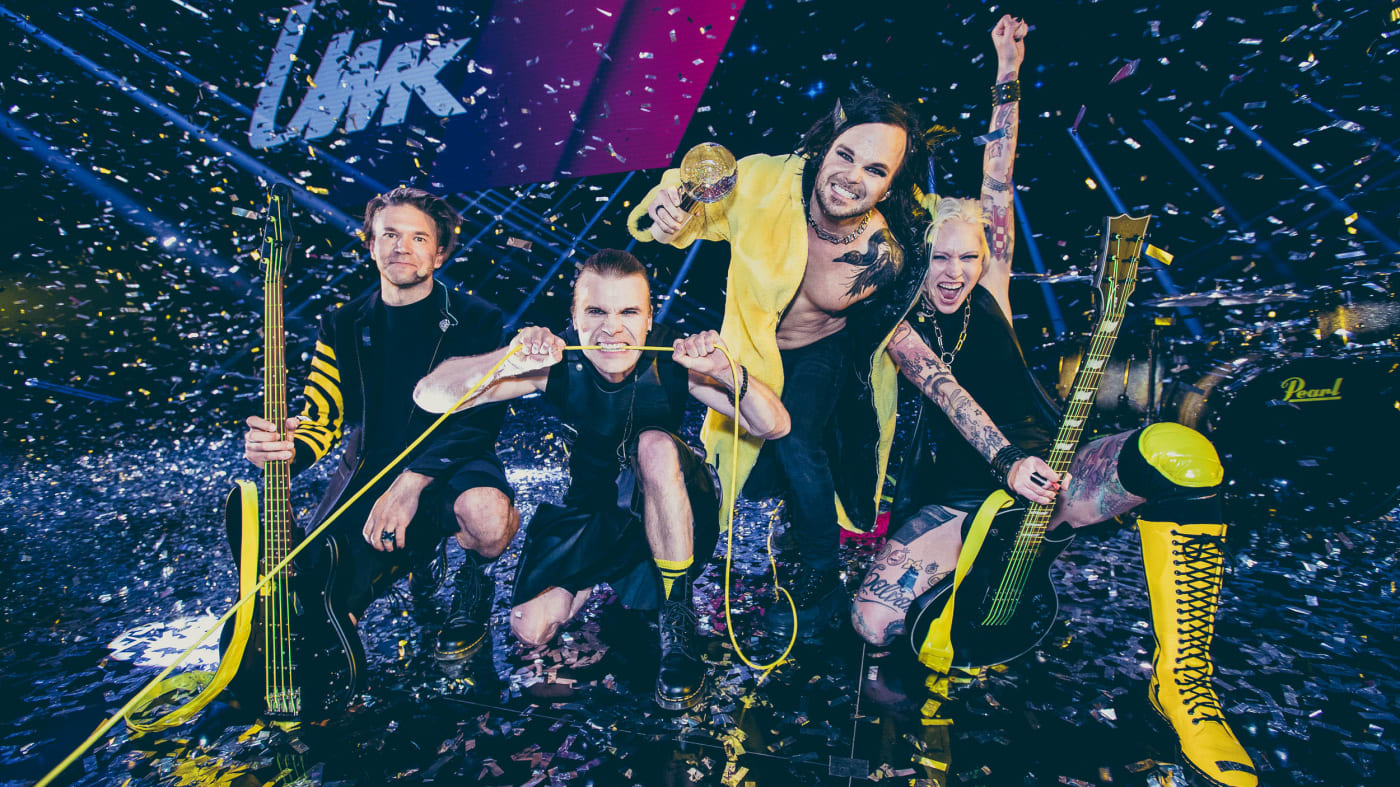 The winner of Finland's Contest for New Music UMK this year is The Rasmus with their song Jezebel. The Rasmus will represent Finland in the Eurovision Song Contest in Turin in May 2022.
The UMK22 winner was chosen today by the votes of the Finnish people and points from the international jury. The Rasmus scored XXX points in today's UMK22 final.
The song Jezebel is co-composed by The Rasmus frontman Lauri Ylönen and renowned producer-musician Desmond Child. Child has worked with, among others, Bon Jovi, Alice Cooper and Kiss. He also produced The Rasmus' 2008 Black Roses album. The Eurovision entry Jezebel was written in just a few hours based on Ylönen's demo.
According to the band, Jezebel is a song for strong, independent women, who blaze their own trail. "Jezebel was a biblical troublemaker, who did things her own way and really shook things up. We wanted to introduce her to the modern-day world. The song is also a bit tongue-in-cheek, which is pretty unusual for The Rasmus," Ylönen said in the beginning of the band's UMK journey.
Together for nearly 30 years now, The Rasmus is one of Finland's most internationally successful groups. The Rasmus has released several albums, won numerous music industry awards, and played gigs all over the world.
The Eurovision Song Contest will be held in Turin, Italy May 10-14, 2022. Finland competes in the second semifinal on May 12.
All UMK22 performances are available on Yle Areena and can be freely embedded on any website using the available embed codes.
Press release 26.2.2022