Review by the Chief Executive Officer 2019: Live broadcasts, presence and personal service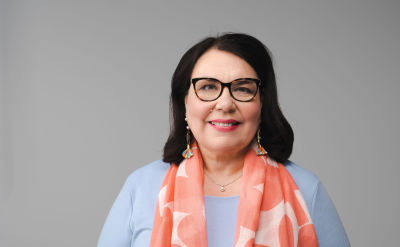 In 2019, Yle continued to be meaningful for all people in Finland. We reached 96 per cent of people in Finland weekly and 78 per cent every day. Trust in Yle continued to be high.
In 2019, we succeeded in offering targeted, interesting contents to people in Finland. We increased the reach of different age audiences, including the under 45 age group. This was a great accomplishment, but there is still work to be done. Yle must remain meaningful for audiences of all ages in the future.
Independence and reliability are the cornerstones of our operations. Yle's editors-in-chief supervise the editorial work and ensure that journalists can fully focus on their work. Any attempts to pressure journalists are always reported as part of Yle's responsibility reporting online.
Independence and reliability are the cornerstones of our operations.
People in Finland find Yle's TV news to be the most reliable source of news. This is important, since false information is disseminated in social media especially during exceptional times. However, people in Finland maintain their strong trust in Yle.
As part of our responsible operations, we continue to develop the accessibility of Yle's contents and services. For example, subtitling for the hard of hearing and audio description services, as well as services provided in sign language and simple language, ensure that all people in Finland have the opportunity to follow world events. We want to be the pioneer of accessibility in Finland.
Responsibility and ethical operations are manifested not only in contents, but also in the way in which the company operates. We spend 79 per cent of the Yle tax income on programming and content and on developing services for audiences in Finland. The funds are spent appropriately and efficiently. Yle also contributes to the vitality of the creative sector in Finland through its operations, and we provide work for a considerable number of partners.
We look into the future with confidence. Our objective is to provide the best public service media in the world, just for you.
– Merja Ylä-Anttila, CEO