Douglas Boyd, conductor
Pieter Wispelwey, cello
Please note that, contrary to previous announcements, the concert will be conducted by Douglas Boyd.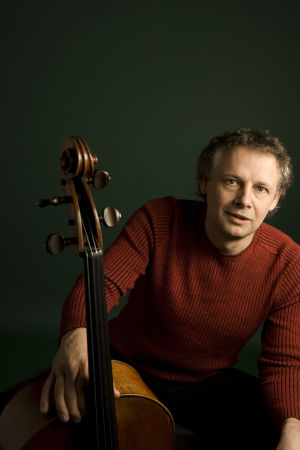 Ace Dutch cellist Pieter Wispelwey plays Haydn's popular Cello Concerto No. 1. Also on the programme for the concert conducted by Douglas Boyd are some extracts from operas by Mozart and Haydn and Haydn's Symphony No. 96, also known as "The Miracle". The story goes that at the premiere of this symphony, a huge chandelier fell from the ceiling of the concert hall but by some miracle, no one was hurt. Subsequent research claims that this did indeed happen, but at a performance of his Symphony No. 102.
Details of the event
Tickets: from 30 / 25 / 20 / 18 (pens.) / 8 €
Interval at about 19.50. The concert ends at about 20.55.