Krzysztof Urbański, conductor
Antti Siirala, piano
Friday 13.3.2015
Helsinki Music Centre at 7 pm (UTC+2)
Live Webcast Concert & Late Night Chamber Music starting at 6.50 pm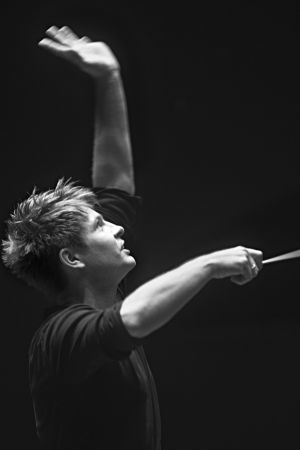 The year 2015 marks the 70th anniversary of the end of the Second World War and the death of Béla Bartók. The young Polish conductor Urbanski returns to Helsinki with the greatest works of two of his fellow countrymen, Krzysztof Penderecki's Threnody for the Victims of Hiroshima for strings and Witold Lutosławski's Concerto for Orchestra, which pays homage to Bartók. The mournful D minor concerto was Beethoven's favourite Mozart concerto.
Text: Lotta Emanuelsson
Details of the event
Tickets: from 30 / 25 / 20 / 18 (pens.) / 8 €
Interval at about 20.00. The concert ends at about 21.00. The late-night chamber music ends at about 21.45.