4.2. Meet the Orchestra
Tickets: €8-9
Intermission at about 15.45. The concert ends at 16.55.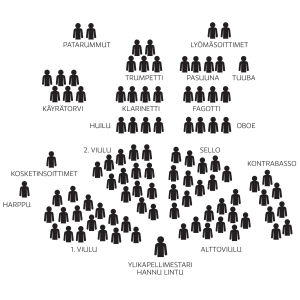 "I would never have written like this had I not seen America," said Antonín Dvořák of his ninth Symphony, composed after he had settled in the United States. But how did he describe America? Can we hear it in the famous cor anglais solo or the brass bombardment of the closing movement? These are just some of the questions which this Get to Know the Orchestra seeks to answer, placing both the music and the orchestra under a magnifying glass. This family concert is suitable for children aged 7 or more.
Please note that the concert is only in Finnish.