24.9. Chamber Music Concert 1 / CHAIN REACTION – THE DOUBLE-BASS IN CHAMBER MUSIC
Teemu Kauppinen, artistic planning and double-bass
Kati Salovaara, double-bass
Aapo Juutilainen, double-bass
Laura Vikman, violin
Giuseppe Gentile, clarinet
Satu Elijärvi, piano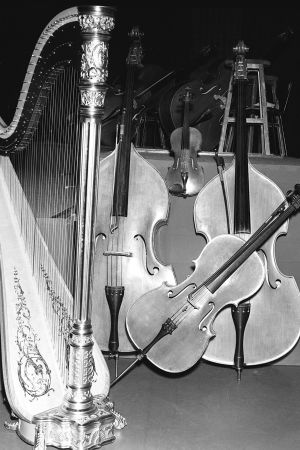 The season's first chamber music concert, masterminded by FRSO double-bassist Teemu Kauppinen, plumbs the vast chamber music depths of the biggest and lowest stringed instrument. Seasoning the bass sounds are a violin, clarinet and piano.
Details of the event
Tickets: € 5-11
No intermission. The concert ends at about 4.10 pm.