6.12. Finland 100 & FRSO 90
Hannu Lintu, conductor
Niina Keitel, mezzo-soprano
Tuomas Pursio, baritone
Polytech Choir, coach. Saara Aittakumpu
Eesti Rahvusmeeskoor
Watch and listen at Yle Areena.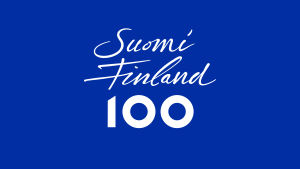 We celebrate Finland 100 and FRSO 90 with some new works by Lindberg and Wennäkoski. The words of the Wennäkoski songs for male choir and orchestra are in Finnish, Swedish and Sámi. The orchestral work by Lindberg recalls the abrasive sound world of Kraft and Kinetics, while Sibelius's Kullervo bears an age-old grudge.
Details of the event
Tickets: € 20-53,50
The interval at about 15.50 pm. The concert ends at about 18.00 pm.