Hannu Lintu, conductor
Anu Komsi, soprano (Marie)
Jeni Packalen, alto (Wesener' Mutter)
Hilary Summers, contra-alto (Stolzius' Mutter)
Juha Uusitalo, bass (Wesener)
Peter Tantsits, tenor (Desportes)
Ville Rusanen, baritone (Stolzius)
Watch and listen at Yle Areena.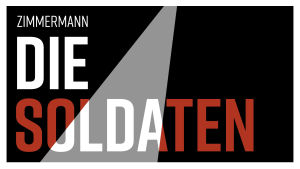 The 2018/2019 season of the FRSO spotlights some great contemporary works, one of which, the vocal symphony version of the opera Die Soldaten by Bernd Alois Zimmermann, will now be heard for the first time in Finland. Orchestra and synthesiser combine in the sixth symphony by Einojuhani Rautavaara in hallucinations similar to those in his opera Vincent.
Details of the event
Tickets: 9–35 € €
Single tickets for the autumn season will be on sale from 10 August 2018.
Interval at 19.45. The concert ends at 21.00.