Hannu Lintu, conductor
Golda Schultz, soprano
Jennifer Johnston, mezzo-soprano
Helsinki Music Centre Choir, Sibelius Academy Choir, coach Nils Schweckendiek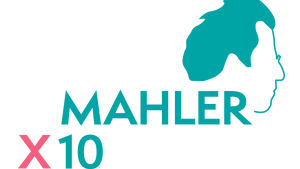 The FRSO's Mahler symphony cycle continues with No. 2 and Golda Schultz, a regular guest at the New York Metropolitan as one of the soloists. The other soloist in this "Resurrection" symphony is mezzo-soprano Jennifer Johnston. The performance also requires the input of the Helsinki Music Centre Choir.
Details of the event
Tickets: 15–45,50 €
Regular seats are sold out, but there are some tickets available to the standing area. These tickets can only be purchased at the Helsinki Music Centre box office.
No interval. The concert will end at about 20.30.