Hannu Lintu, conductor
Golda Schultz, soprano
Jennifer Johnston, mezzo-soprano
Helsinki Music Centre Choir, Sibelius Academy Choir, coach Nils Schweckendiek
Watch and listen LIVE 16.1. at 7 pm EET.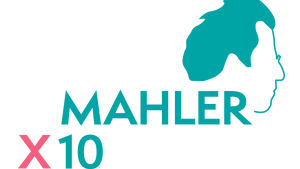 The FRSO's Mahler symphony cycle continues with No. 2 and Golda Schultz, a regular guest at the New York Metropolitan as one of the soloists. The other soloist in this "Resurrection" symphony is mezzo-soprano Jennifer Johnston. The performance also requires the input of the Helsinki Music Centre Choir.
Details of the event
Tickets: 15–45,50 €
Season tickets for the spring season 2019 will be on sale from 15 November to 8 December 2018. Single tickets for the for the spring season will be on sale from 14 December 2018.
No interval. The concert will end at about 20.30.