8.2. Friday series 10 / Musica nova Helsinki
André de Ridder, conductor
Pekka Kuusisto, violin
Watch and listen LIVE 8.2. at 7 pm EET.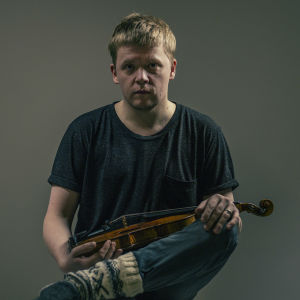 Icelandic classical music is becoming increasingly fashionable in Finland, as Musica nova Helsinki is well aware. Violinists around the world are queuing up to play the violin concerto by Daniel Bjarnason, but the honour now falls to Pekka Kuusisto, for whom it was written. Also on the programme is the massive, electric TELEKINESIS by prog-oriented Tyondai Braxton.
Details of the event
Tickets: 9–35 €
Season tickets for the spring season 2019 will be on sale from 15 November to 8 December 2018. Single tickets for the for the spring season will be on sale from 14 December 2018.