27.2. Wednesday series 10
Tickets: 9–35 €
PLEASE NOTE: Regular seats are sold out, but there are some tickets available to the standing area. These tickets can only be purchased at the Helsinki Music Centre box office.
The interval at about 19.50. The concert will end at about 20.55.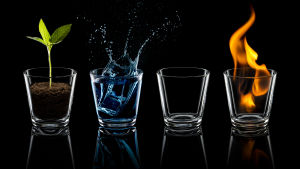 The four classical elements are earth, water, air and fire, but what is the fifth? Listen to the work for orchestra by Chinese Qigang Chen to find out. The soloist in this concert is Olli Mustonen, in the third piano concerto by Béla Bartók. Also on the programme is the premiere of a new work for orchestra by Ville Raasakka and Claude Debussy's sea-inspired La mer.