Klaus Mäkelä, conductor
Ilja Gringoltz, violin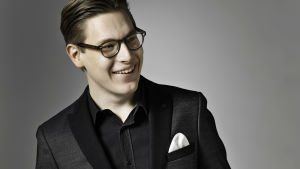 This concert was to have marked Klaus Mäkelä's debut with the FRSO, but it was pre-empted by a last-minute stand-in in February 2018. The idea behind his concert is the welding of Modernist arrangements of Bach with some Mendelssohn and the Beethoven violin concerto. The soloist is Ilya Gringolts, who shot to world fame after winning the Paganini Competition back in 1998.
Details of the event
Tickets: 9–35 €
The interval at about 20.05. The concert will end at about 21.20.