22.5. Wednesday series 16
PLEASE NOTE: Regular seats are sold out, but there are some tickets available to the standing area. These tickets can only be purchased at the Helsinki Music Centre box office.
The interval at about 19.50. The concert will end at about 20.55.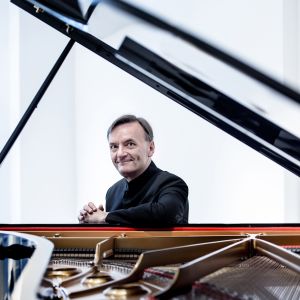 Pianist Stephen Hough has a knack of communicating direct with his audience, be it in a composition of his own, a music blog, a painting or at the keyboard. What is more, he cannot resist a challenge and seemingly never tires. He is therefore able to pack all five Beethoven piano concertos into two consecutive concerts.