16.10. FRSO-festival - Sound and Fury
Hannu Lintu, conductor; Joonas Ahonen, piano ; Emil Holmström, piano; Jouko Laivuori, piano; Magnus Lindberg, piano; Piia Komsi, soprano ; Anna Danik, mezzo-soprano; Simo Mäkinen, tenor; Aarne Pelkonen, baritone; Music Centre Choir, coach Niels Schweckendiek
Wtch and listen live at Yle Areena.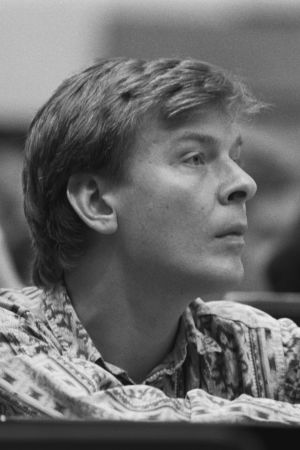 A cross-section of Magnus Lindberg's composer odyssey in an unusually colourful concert
Movement and quick gestures fascinate Magnus Lindberg. Vast machinery, frenzied blows, and gradually transforming soundscapes. His idiom is easily recognisable, even though his appetite for metal has tended to be replaced more by an interest in silence with the passing of the years. An unusually colourful concert presenting a cross-section of his music to date and expressing his love for the piano, represented by no fewer than four on the stage. Stravinsky and Bach provide a thought-provoking sounding board.
Details of the event
Tickets: 9-36 €
Season tickets for the whole season 2019/2020 and autumn season 2019 will be on sale from 29 April to 3 August 2019 at Ticketmaster. Single tickets for the autumn season will be on sale from 14 August 2019.
Interval at 19.55. The concert ends at 21.15. The Late-Night Chamber Music ends at 21.55.