18.10. FRSO-festival - Dialogues
Tapiola Sinfonietta
Magnus Lindberg, conductor
Laura Mikkola, piano
Pekka Kuusisto, violin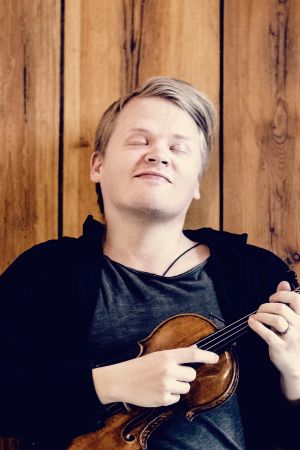 Two fine concertos by Magnus Lindberg
The two absolutely must-hear concertos from different stages in Magnus Lindberg's career are both excellent proof of his eminence as a composer. The resonant concerto rich in detail proves that the piano is not a percussion instrument. The critically-acclaimed violin concerto is considered one of the finest of its kind for decades, not only virtuosic but lyrical, too. Magnus Lindberg will himself conduct the visiting Tapiola Sinfonietta.
Details of the event
Tickets: 9-28 €
Season tickets for the whole season 2019/2020 and autumn season 2019 will be on sale from 29 April to 3 August 2019 at Ticketmaster. Single tickets for the autumn season will be on sale from 14 August 2019.