Nicholas Collon, conductor
Pekka Kuusisto, violin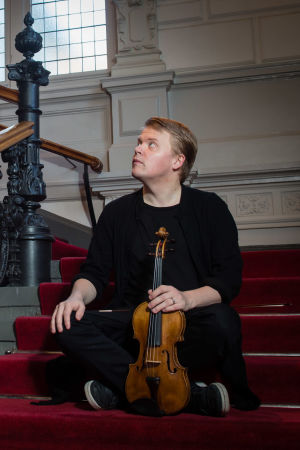 Thomas Adès collaboration between Pekka Kuusisto and Nicholas Collon continues in Helsinki after UK
Pekka Kuusisto and Nicholas Collon are bringing along one of the most exciting violin concertos of the 21st century, the cosmic Concentric Paths by Thomas Adès they have performed many times together. And there's some ballet, too: in the first concert the third Act of the ballet Pyörteitä (Whirls) by Uuno Klami completed by Kalevi Aho, and in the second the ballet number from Mozart's Idomeneo such as French opera audiences expected. Rachmaninov's last work is strongly autobiographical; life is not always a dance.
Details of the event
Tickets: 9-36 €
Season tickets for the spring season 2019 will be on sale from 4.-30.11.2019 at Ticketmaster. Single tickets for the spring season will be on sale from 11 December 2019.