Hannu Lintu & Olli Mustonen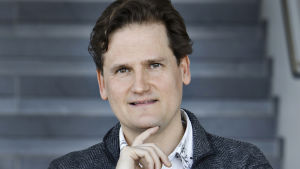 A regular guest with the FRSO, Olli Mustonen this time performs Paul Hindemith's Theme and Variations "The Four Temperaments" commissioned by the famous choreographer George Balanchine for his new ballet in 1940. The enchanting first symphony by Franz Schubert was a veritable tour de force for its 16-year-old composer and a fine demonstration of his command of symphonic forces.
Due to COVID-19 measures audiences will not be permitted to attend concerts by the Finnish Radio Symphony Orchestra in the Helsinki Music Centre between November 27 and January 31. The concert will be shown on Yle Areena.