Kreeta-Maria Kentala & Louise Alder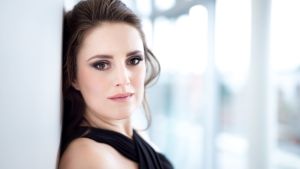 If Bach has earned a reputation for being the universal genius of the Baroque, the honour for being the most versatile and most innovative vocal composer goes to Georg Friedrich Handel. For more than half a century, Handel seemed to have a never-ending supply of masterly arias up his sleeve, ready to conjure forth in his operas, cantatas and oratorios. Arias were in fact his bread and butter; duets, to say nothing of larger ensembles, are less often found in his works.
Handel wrote the Water Music orchestral suite for a trip down the River Thames in London made by King George I. It is outdoor music in the true sense of the word – the musicians sat on the deck of a barge. The King is said to have been so taken with the music that he ordered the poor, exhausted players to play the Suite no fewer than three times during the voyage.