Nicholas Collon & Nicholas Daniel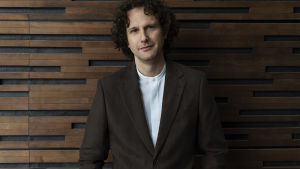 Outi Tarkiainen has called her new Concerto for Cor Anglais Milky Ways and dedicated it to Nicholas Daniel. The title alludes both to the galaxy and to the human being's first source of nourishment and love, mother's milk.
Great expectations were levied at the first Symphony by Johannes Brahms. The long wait was nevertheless rewarded, and although the work is humorously referred to as "Beethoven's tenth", it is more than able to stand on its own two feet.