József Hárs & Piotr Anderszewski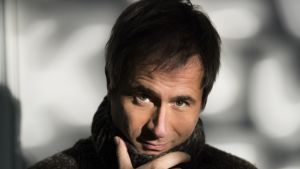 Joseph Haydn and Wolfgang Amadeus Mozart enjoyed a warm friendship and mutual respect. Of the two, Haydn was more famous throughout Europe, but he was not too proud to adopt his younger colleague's ideas. Mozart, in turn, was more active as the soloist in his own Concertos, conducting from the keyboard in the same way as Piotr Anderszewski at tonight's concert.
Each of the thirteen players is a soloist in the Chamber Concerto by György Ligeti. The four movements of this modern-day classic illustrate his incredibly rich textural palette, from dense polyphony to "mind-blowing" virtuosity.