Four years ago Emilia Seikkanen, originally from the US, was 29 years old and looking for a job in Berlin. Seikkanen had good qualifications and wanted to move forward in her career but she had ended up in temporary jobs.
Then she got lucky. A successful, international start-up in the centre of Berlin was looking for a client supervisor. The job description was "serving international clients in English".
Seikkanen researched the start-up. It was a German-registered video production company, Ruptly GmbH.
The company left out the essential information in its job vacancy advertisements: Ruptly is the subsidiary of the Russian state-funded media company RT, formerly Russia Today. It's located in the same office as RT's German media branch, named RT Deutsch.
Ruptly did not mention its connections to the Russian government, even though in practice it is funded by the Kremlin.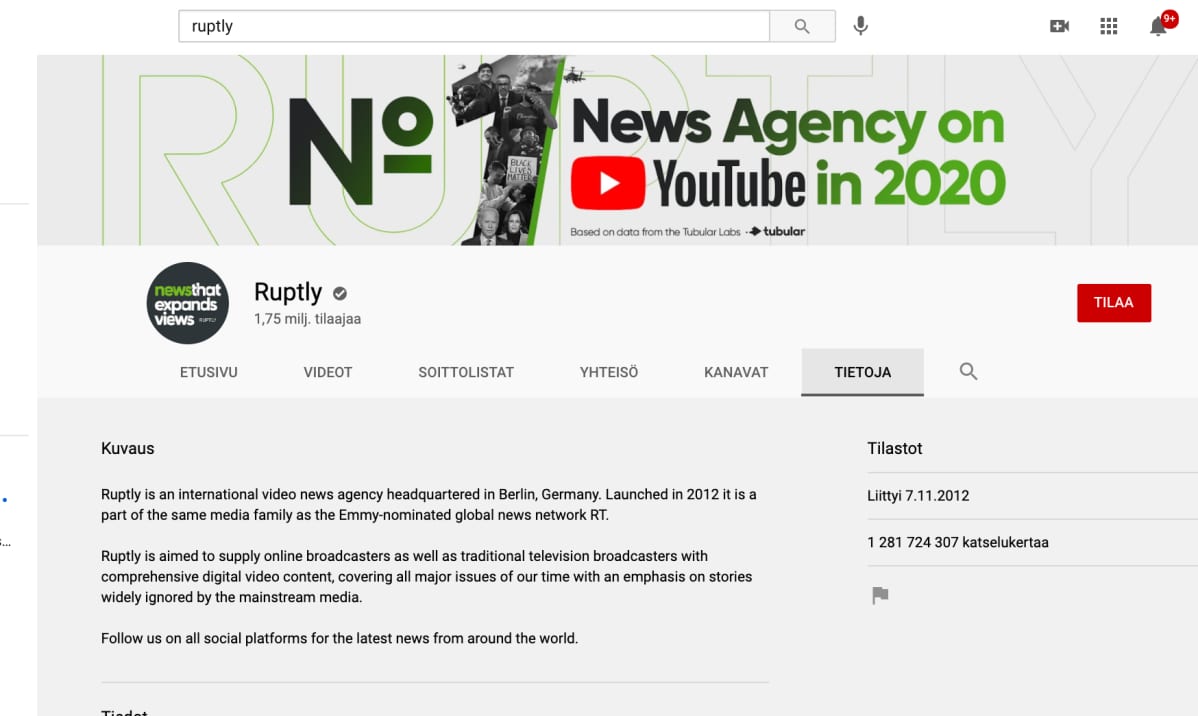 According to Emilia Seikkanen, Ruptly was generally considered a serious German media start-up with quality service and a global business idea, whose core business was producing news videos for other companies.
Seikkanen had checked the company's background superficially.
– I knew I was applying to work at a Russian journalism company. I also knew it was suspicious, Seikkanen says.
But she needed a job. She wanted to update her German work permit in order to be a worker and not a limited freelancer.
Seikkanen's friend already worked at Ruptly. The friend had told that the company hired "practically anyone".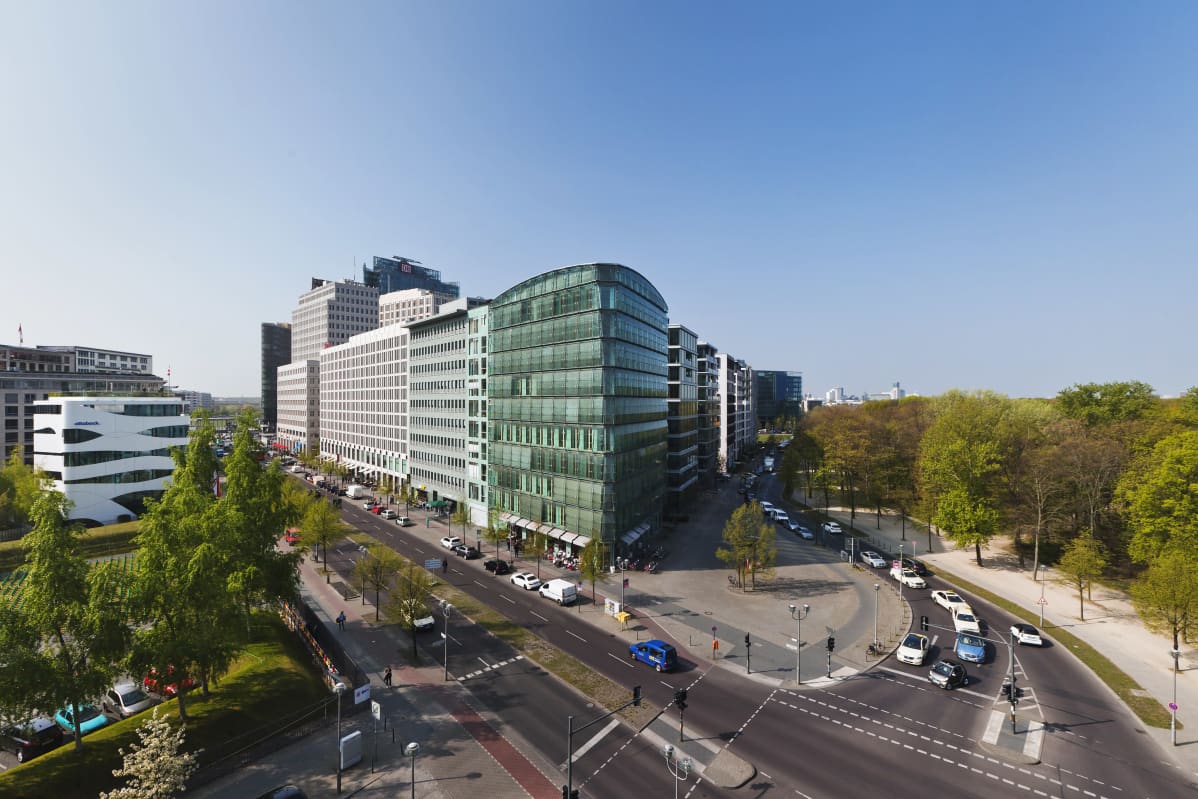 Seikkanen was invited to an interview in the head office: multi-storey glass office in a prime location on Lennéstrasse, close to the Potsdamer Platz and other sights.
One of the interviewers was a Briton, Matt Tabaccos, the long-time Chief Commercial Officer at Ruptly (siirryt toiseen palveluun). Tabaccos, with his polished English, is one of the company's figureheads: he tours international digital media conferences (siirryt toiseen palveluun) marketing Ruptly's "universally appealing" and "engaging" content (siirryt toiseen palveluun). On LinkedIn, Tabaccos says he is an award-winning multi-disciplined media manager.
In the job interview, Tabaccos and his colleague wanted to know about non-professional matters, such as Seikkanen's relationship with her family in the US. They also asked whether she met her family during holidays and whether she could work on public holidays.
Seikkanen also had to give her opinion about American media. She answered the unusual questions honestly.
– Maybe a little too honestly. I said I didn't trust CNN. When HR asked me for grounds of hiring, I said I'd studied media analysis in college and that my native language is English. They said, 'OK'.
She was hired.
Busy mornings with material requests from Moscow
First, Seikkanen did the orientation course for new employees.
– Some of the training was really easy. They showed me how to write a professional email, even though I already knew how to do it.
Seikkanen says the training was badly managed and confusing. She began to get the impression that efficient work organisation was not important at all in Ruptly's business culture.
– Looking back, it seemed that Ruptly didn't need to worry about how much money it wasted, because the Kremlin would pick up the tab no matter what, Seikkanen says.
Finally she began her actual duties. As a client supervisor, her job was to work with the team to advertise Ruptly's videos to clients around the world. They marketed the "best" videos in a newsletter that was dispatched every morning at eight.
– The morning shifts were especially busy — that's when people wanted the most material, and a lot of material requests came from Moscow. The business grew fast and they had to change the shift roster, Seikkanen says.
She helped her colleagues by proof reading their English materials. She also produced material in English for the whole department. She quickly realised that the work itself was not particularly challenging.
– A trained monkey could have done it, Seikkanen says.
The salary was low by German standards: around €2,200 per month, including pay for extra shifts. That was not much, considering the regular night shifts.
During shifts, the employees helped client companies globally, such as North America, Asia, the Middle East and South America. They offered the regions video content that interested them and was about those regions. The content was often coordinated with RT, Ruptly's parent company.
– Sometimes the videos were news, and sometimes memes, like a beached whale. Once we offered a video of a Russian hairdresser cutting hair with an axe. Once we sold a live feed of weird bubbles produced by some tobacco products, Seikkanen says.
The videos marketed to clients were selected from the Ruptly website, which was produced by Ruptly's journalism department downstairs. The journalism department was the core unit of Ruptly's content production: it ordered and processed videos which came in steadily from camera people globally around the clock.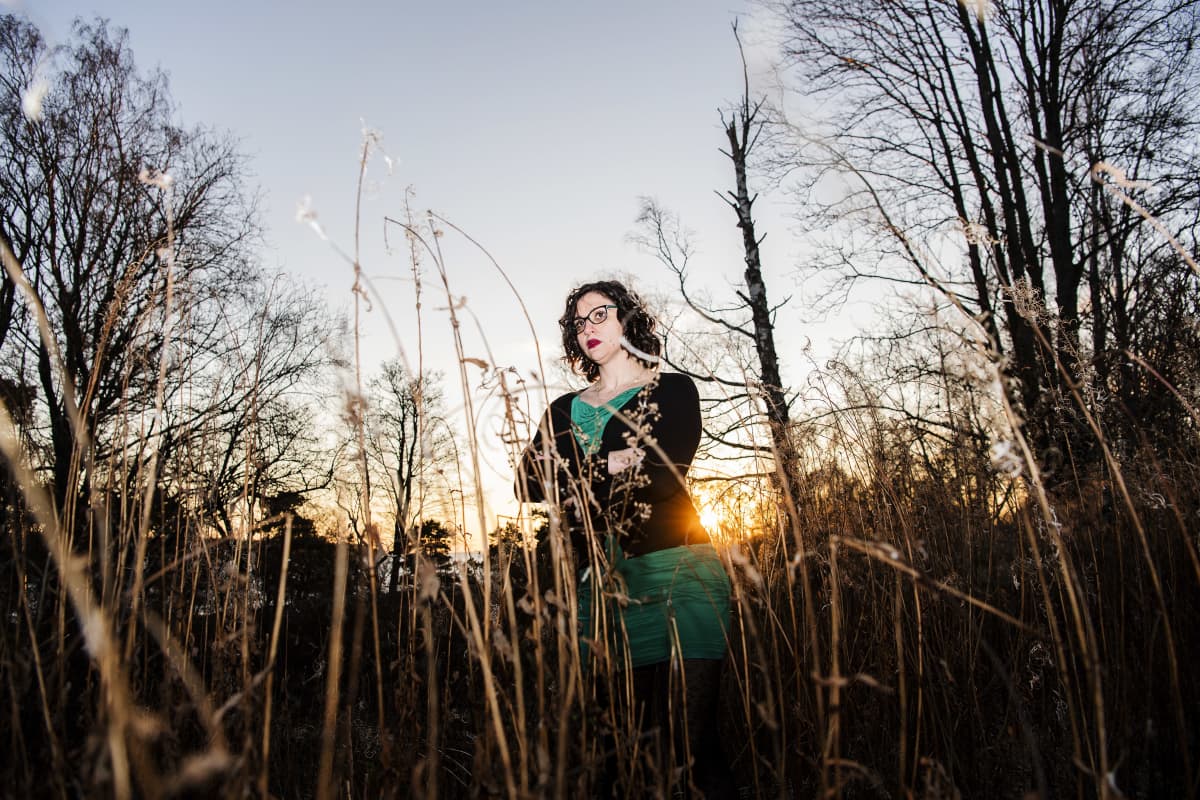 – We advertised the kind of clips to our clients that caused media stirs. We were told, that they would bring in more clients, Seikkanen says.
For example, when a white supremacist and neo-Nazi supporter drove his car into a crowd of protesters in August 2017 in Charlottesville, Virginia, the company marketed videos of the fatal attack.
– We told clients what had happened and sent the videos. The clients would then further editorialize the materials. For example, we did not write 'neo-Nazis' but 'far-right protesters'.
The clients also used the videos. One news site made a mini-documentary about the Charlottesville protests and used Ruptly's videos, Seikkanen says.
Her team thought this success was very exciting.
Innovative alternative to regular media's "biased" reporting
Ruptly had been launched four years previously, in April 2013. The launch press release was issued from RT's Moscow office (siirryt toiseen palveluun). It said that Ruptly was an alternative to the information offered by traditional news video agencies.
– Ruptly aims to become the go-to alternative resource in a highly concentrated market of professional news video footage, and to deliver coverage of stories that other agencies miss, the press release stated.
Traditional international news and photo agencies such as Reuters in the UK, AP in the US and AFP in France, send correspondents to follow the news around the world and produce a steady news stream for their clients, local media companies — such as the public broadcaster Yle and the newspaper Helsingin Sanomat in Finland.
Agencies which manage Western news and media streams are primarily commercial operations not owned or funded by states. They follow the commonly accepted journalistic principles and aim for reliability, factuality and neutrality.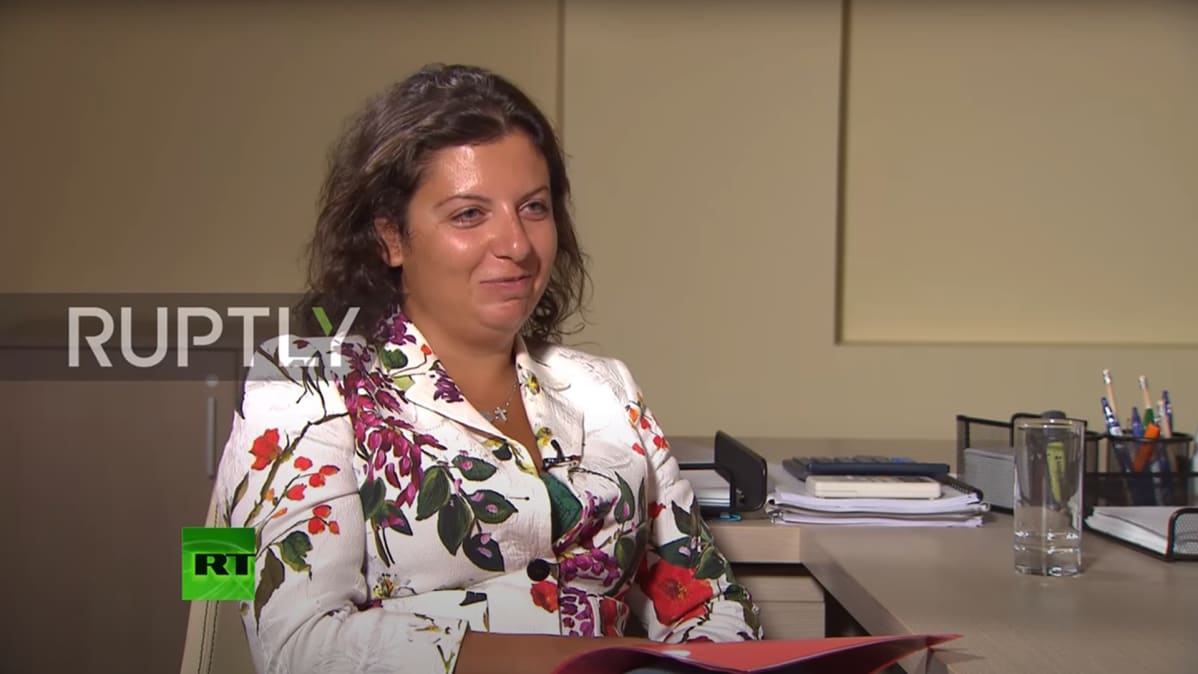 Russian RT's editor-in-chief Margarita Simonyan, who has openly called RT a weapon and "defence ministry" in the global information warfare (siirryt toiseen palveluun), hinted in the Ruptly launch press release that traditional news agencies' offering was "biased" and distorted, and offered Ruptly as a solution.
– Viewers often see events around the globe through the eyes of these [traditional] providers. In such a market there are inevitable gaps in coverage, plus the risk of bias in the eventual reportage, Simonyan wrote.
Ruptly brands itself as innovative and interesting. Its motto on YouTube is "news that expands views" and its advertising catchphrase is "stream trending news".
On social media, "trending" content means the most popular, scandalous or disputed.
Not all clients know about the Moscow connection
Emilia Seikkanen's task was to lead client companies by the hand and help them use and license videos. She was also responsible for passing on rights to content from the parent company, RT.
Some Ruptly's clients were large, established media firms, some were smaller social media services. Others were lesser-known sites only just trying to enter the market. RT's and Ruptly's videos have been used in some Netflix documentaries, and Ruptly has said it has cooperated with the Hong Kong-based platform 9GAG (siirryt toiseen palveluun).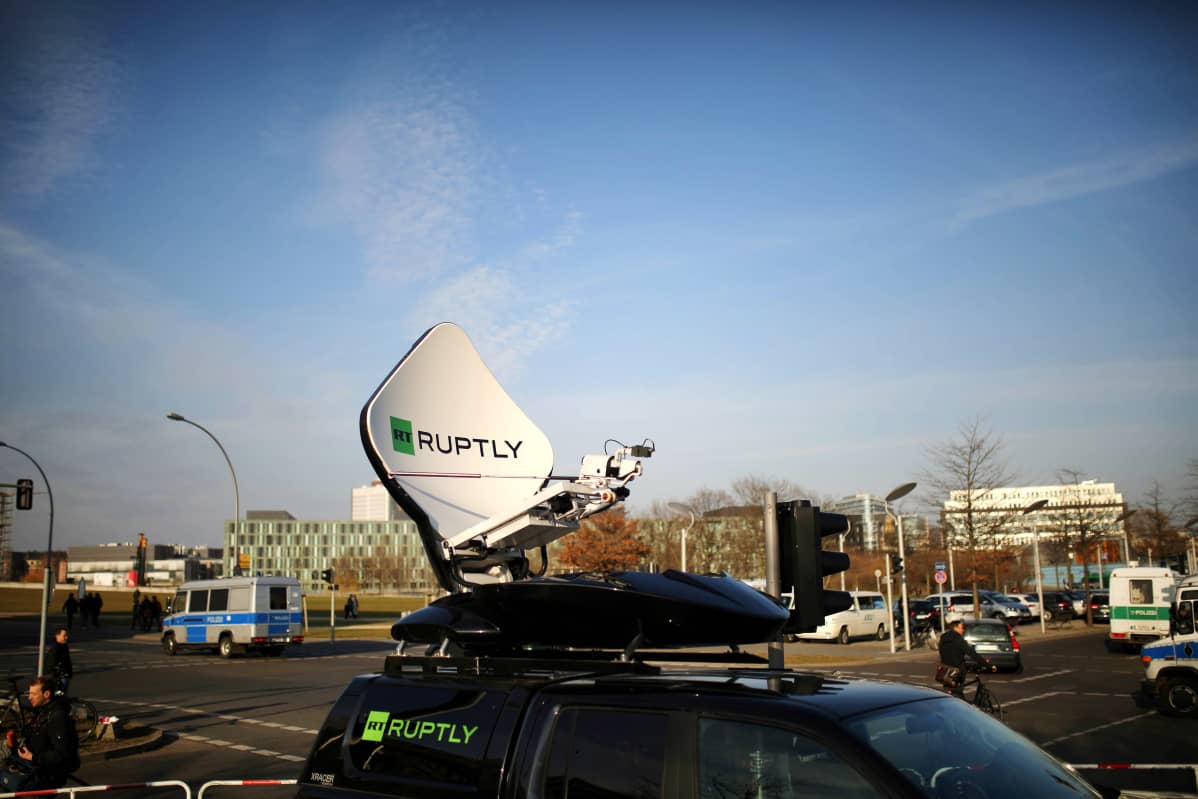 Ruptly sells copyrights to its videos. Clients can acquire more extensive rights through annual all-inclusive packages, and prices for larger media companies are higher than for smaller.
Small sites get unlimited rights to use Ruptly and "partner" content for €12.50 per month (siirryt toiseen palveluun), if they agree on the condition that the videos carry the Ruptly logo. Private individuals and media firms can license on-off videos.
Compared to the market prices for videos, Ruptly's prices are low.
Seikkanen thinks that Ruptly underprices its products to disseminate the videos as widely as possible. She thinks another reason for this is to prevent traditional agencies from competing in the same markets.
In her opinion, Ruptly is trying to use its underpricing to disrupt the whole news agency industry.
Seikkanen says that some foreign clients were genuinely unaware that Ruptly was managed from Moscow. Some knew but did not let it bother them.
Some clients paid a separate fee to remove Ruptly's logo from its videos. They could then rebrand the Ruptly-produced video as their own production.
– We wanted to get CNN to use a Ruptly-branded video. It didn't work, and Moscow-linked leadership was disappointed, Seikkanen says.
The Ruptly head office in Berlin profiled client companies, and offered them tailored content based on the profiling.
– Ruptly offered videos of protests directly to media it knew amplified the protest videos and wrote about them in a provocative way.
Live feeds from extremist protests
Emilia Seikkanen says that Ruptly did not try to explicitly stress the views of its owner or funder, that is, the Russian political leadership, in its videos or captions.
The company pursued its aims more subtly.
Ruptly has particular topics which it monitors closely. Seikkanen says that the company made a significant number of videos about those topics, even though there were no journalistic or social grounds for specially wide coverage.
– Ruptly looks for, for example, angry unemployed people to interview and gives them a platform. It wants to give visibility to provocateurs, who feel let down as citizens of workers, and in that way polarises society, Seikkanen says.
Ruptly particularly follows events in which the Kremlin has weighty financial or political interests — and which it wants to influence or participate in.
One such example is the Syrian war, in which Russia is militarily supporting dictator Bashar al-Assad's regime. Others included the various stages of Brexit negotiations and the German federal elections in 2017.
We wanted to get CNN to use a Ruptly-branded video.

Emilia Seikkanen
In Seikkanen's estimation, Ruptly's videos clearly stressed certain views and actors. She says that Ruptly paid considerable attention to the German political party Alternative für Deutschland (AfD) and its far-right ideas. The German far-leftist movements were also closely followed.
Dr Susanne Spahn, a German researcher who has specialised in Russian influence and information warfare, confirms Seikkanen's observation.
She says that the whole of Russian government-backed media network operating throughout Germany uniformly supports extremist political movements by offering them uncritical visibility.
This is the Kremlin's way of supporting various protest movements, their growth and increased popularity in Western countries.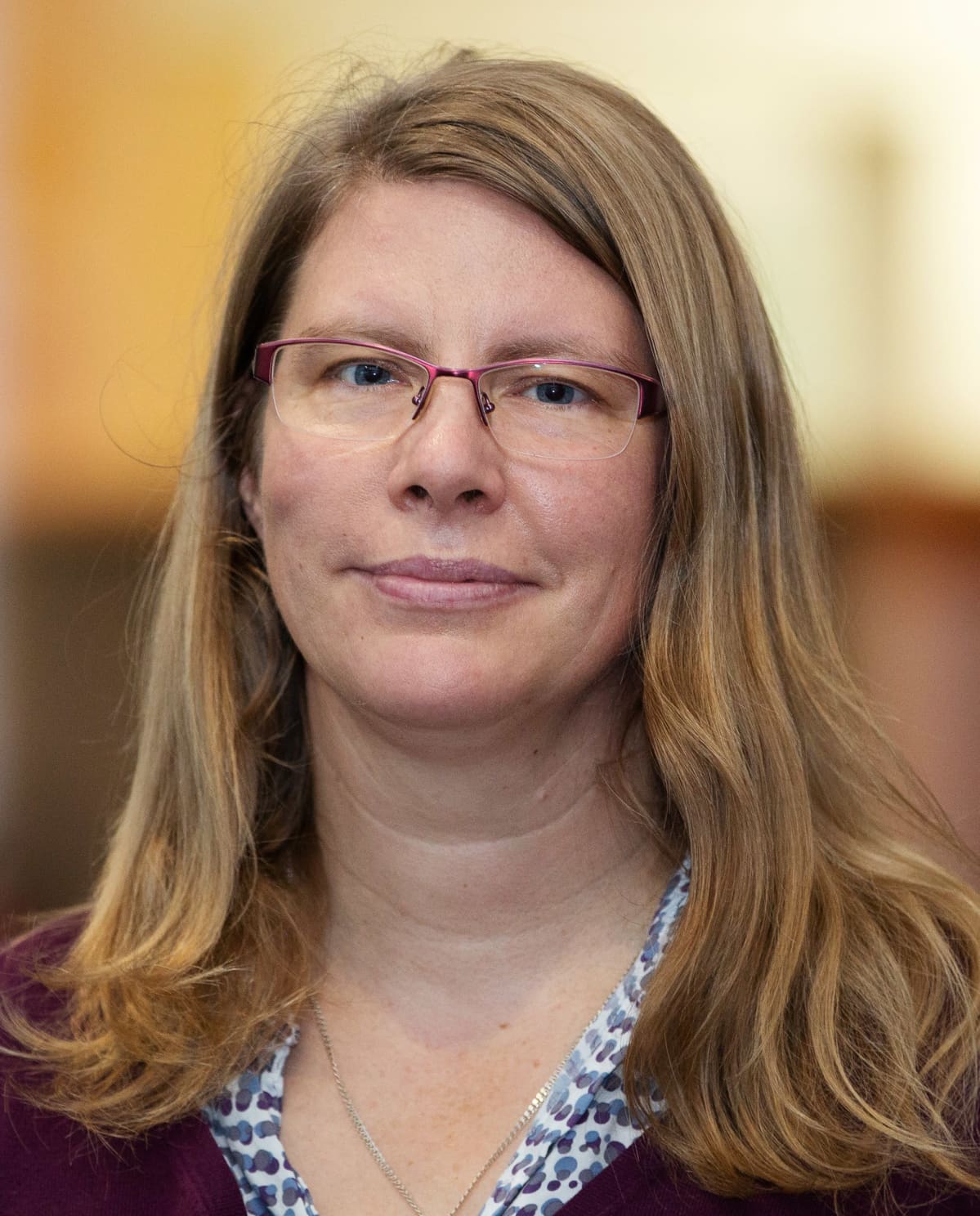 In Germany, one particular target group for influence is the population Russian-speakers, Dr Spahn says.
– Before the elections, RT Deutsch and (Russian state media) Sputnik supported AfD directly. In addition, the Russian domestic channels presented AfD's political ads without telling viewers that they were ads. The ads were targeted at Germany's three million Russian speakers, Dr Spahn says.
In November 2019 a delegation from AfD travelled to Syria to meet representatives of Assad's administration. Ruptly accompanied them, and its contents were broadly spread by RT Deutsch and Sputnik.
Dr Spahn says that one of the AfD politicians on the trip encouraged German tourists to travel to Syria on the video. Simultaneously, the German ministry of foreign affairs warned Germans against travelling to the Syria, where Russian-backed troops bombed civilians and insurgents.
– It was absurd and a perfect example of Ruptly's work. Ruptly is always the first and quickest to react to protests and always participates in them. For example, it participated in the anti-migration protests in Chemnitz and the anti-muslim Pegida movement's meetings. Nowadays it participates to the protests against corona restrictions, Dr Spahn says. Dr. Spahn later clarifies that by "participating" she means that Ruptly is always on the spot to cover these events.
When Seikkanen worked at Ruptly, French protest movements were also under close observation.
A German study has found that the Russian State Duma approved €20 million in extra funding for RT before the French presidential election in 2017 "to ensure victory in France". It had already been known that French far-right candidate Marine Le Pen had asked for and received a cheap loan from Russia (siirryt toiseen palveluun) to fund her campaign.
– Water-cooler chatter in Ruptly was disappointed, when Le Pen lost the election to Emmanuel Macron. The election itself took place before I started there, Seikkanen recalls.
Ruptly "gave a voice" — and was rewarded by protestors
At work meetings the idea that Ruptly gives "all sides" a voice was often re-iterated. Ruptly bosses claimed that no other media gave voice to "all sides".
The idea was particularly prominent in meetings discussing coverage plans regarding for example people demonstrating in support of Catalonia's independence from Spain or when the Antifa protesters in the US demonstrated against fascism. Ruptly was on the ground filming such unrest extensively, following both protesters and counter-protesters.
Seikkanen remembers how in 2018 Ruptly gave particular coverage to the gilets jaunes (yellow vest) demonstrations in France. Demonstrators were opposed to the government's taxation policy and some of them demanded President Macron's and his cabinet's resignation. At times, demonstrators blocked off streets, set cars on fire and incited street violence.
The non-profit organisation Avaaz found (siirryt toiseen palveluun) that RT France's and Ruptly's double-branded YouTube videos of the yellow vest demonstrations, in particular, were the most popular among French viewers, far outstripping traditional media's YouTube reports.
Some yellow vest protesters refused to give interviews to any other media than RT or Ruptly. One Ruptly yellow vest video revealed the close relationship between the protesters and the Russian state media (siirryt toiseen palveluun): in it, yellow-vest clad marchers shout to thank RT, as if RT were an ally or partner of the protesters, not an independent media reporting on the events as an outsider.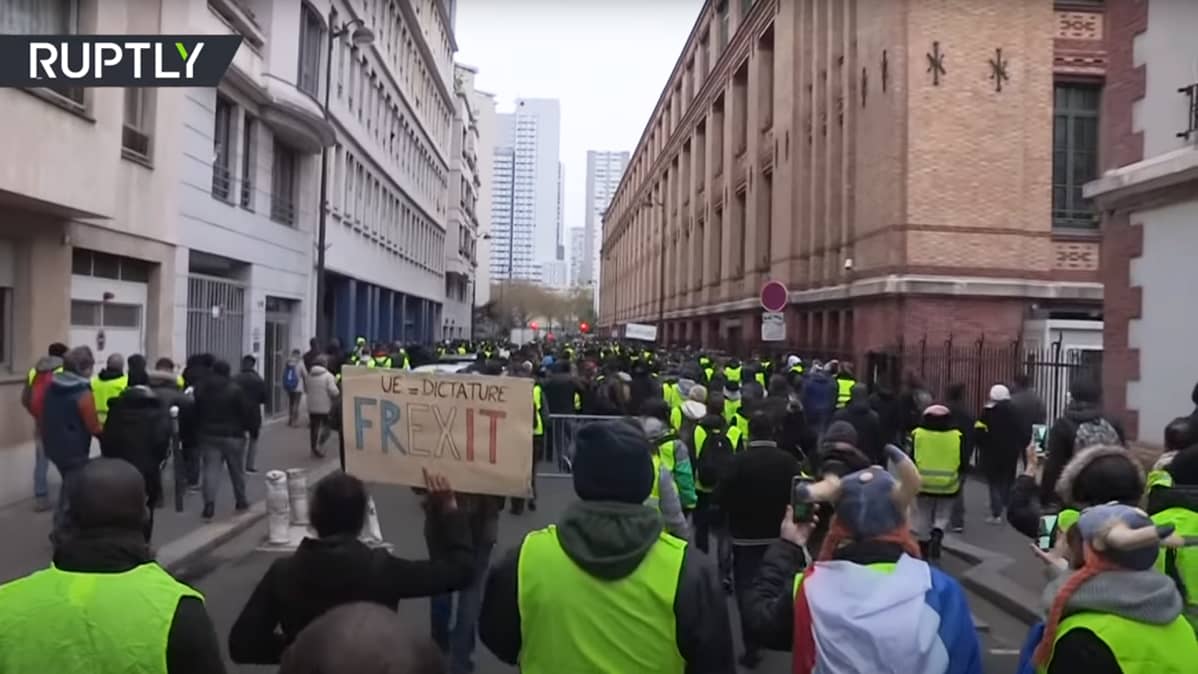 Ruptly portrayed itself and other Russian state media as a trustworthy alternative to supposedly untrustworthy Western media, Seikkanen says. According to Dr Spahn, one of the key themes of the Kremlin's information warfare is specifically to label Western media as uncredible and itself as credible.
The Russian government can thus weaken the institutions of Western journalism, and particularly its own audiences' trust in independent journalism, a cornerstone of democracy.
The Kremlin has had some success in this. Seikkanen says that in the US, RT America has succeeded in certain circles in creating a reputation for itself as a "more impartial" outlet than the traditional Western media.
– Some people think RT's news and Ruptly are more objective than MSNBC or CNN, for example. A news viewer really has to be very highly educated to have literacy when consuming media, she says.
Russian clients wanted videos of Western protests
Seikkanen says that generally Ruptly didn't film or market videos about Russian political or social problems, such as demonstrations against President Putin.
– Ruptly makes content that reflects the way Russia wants the outside world to view it, Seikkanen says.
Its videos focus specifically on problems in Western countries. Seikkanen says that videos of unrest abroad were of particular interest to clients in Russia, and that Russian clients paid well for that content.
– Russian clients love images of Western protests. Ruptly gladly offers whole live feeds of protests in the US, the Middle East or South America to clients. They can thus show the home audiences, that such unpleasant demonstrations take place in the West, but not in Russia.
Russian state-controlled media repeat the story of the US and several European countries as failed states, reinforcing the impression of their alleged corrupt governments. Ruptly's videos from protests keep these ideas alive.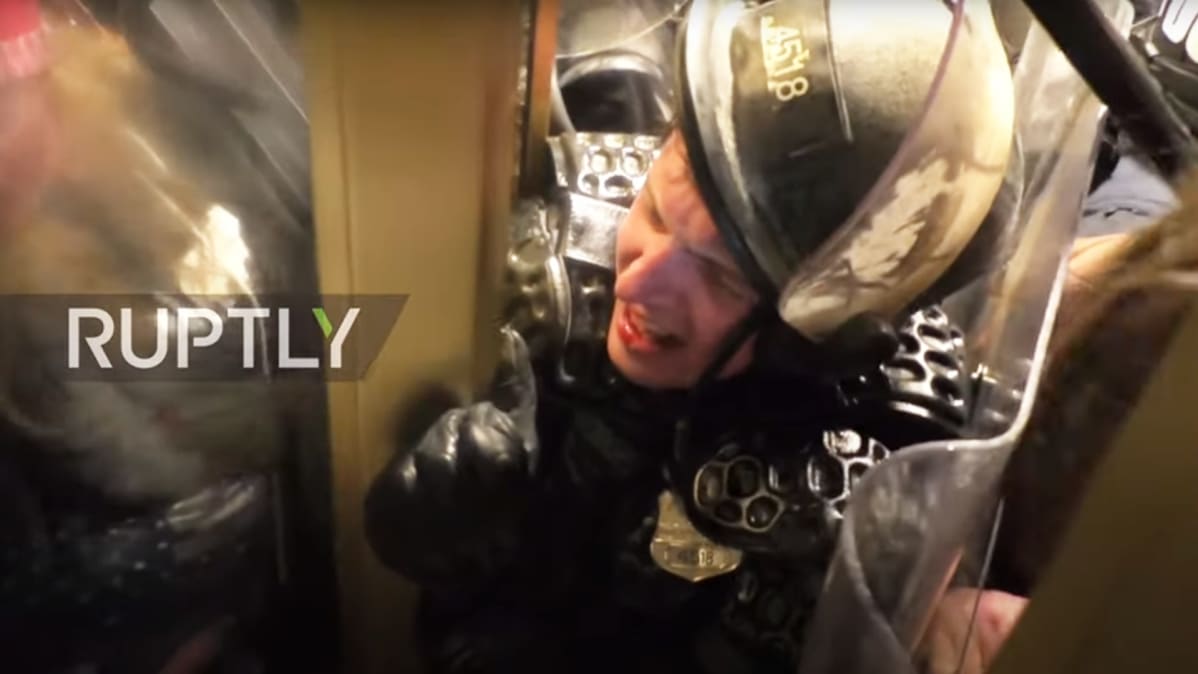 Ruptly has good access to Russian government officials and it covers a significant number of their statements and also distributes press conferences.
Dr Spahn says that Ruptly's owner RT and its German divisions distribute material which is completely aligned with disinformation spread in Russia. Part of that material is dangerous.
– They cultivate populations, who are ready to go to the streets and maybe do other things. They portray our governments as authoritarian and undemocratic and, for example claim, that the COVID-19 pandemic does not exist, Spahn tells.
The goal is to disseminate controversial topics, strengthen forces opposed to Western governments and weaken Western democracies.
In Finland, Ruptly's videos and streams are regularly shown on a site called UMV-lehti, whose former editor-in-chief and other contributors have been convicted of several crimes related to the site.
Public broadcaster Yle and commercial broadcaster MTV do not use Ruptly's materials at present.
Martti Lyyra, who has worked for many years in supervisory positions in international news exchange at Yle, says that the passionate, agile Ruptly's entry to the market in 2013 was noted. Compared to old, clunky state-owned companies, Ruptly seemed new and different, like "Norwegian among other airlines".
– When Ruptly came onto the market, I thought that media companies popped up in Russia the way oil companies did. Everybody probably thought that this newcomer had links to the Russian state, but the situation was different then and people didn't think about it as much as they do now, Lyyra says.
Lyyra remembers at least one instance in which Yle used Ruptly's materials in news and current affairs broadcasts: in 2013, when the Finnish Greenpeace activist Sini Saarela was remanded in custody in Murmansk after having tried to climb onto an oil rig of the Russian state company Gazprom with other environmental activists.
Yle used Ruptly materials because no others were available, and the news was significant for a Finnish audience.
Seikkanen remembers Ruptly making content about Finland once in her time: it followed the aftermath of the jihadist terror attack in Turku in August 2017 with great interest and made videos about protests related to the attack.
The Moroccan Abderrahman Bouanane had stabbed two people to death and wounded eight.
Peculiar workplace culture and big buzz
Seikkanen's duties also included copyright monitoring. This meant she had to follow publications of Ruptly videos without the appropriate customer agreement online, and send messages vaguely threatening legal action if copyright offenders did not subscribe.
However, Seikkanen thinks that the real motive was never to gain compensation for unlicensed publication, but to contact the copyright breachers and thus sign more client contracts.
She says that it looked like Ruptly wanted to expand. If the copyright breachers weren't contacted through email, Ruptly employees used a shared fake Facebook profile.
Seikkanen proposed a better way of acquiring new clients, without result.
She says that there were positive sides to working at Ruptly, such as nice colleagues and some pleasant bosses.
Her closest workmates were an international group: a Spaniard, a Canadian, Swede, Americans, a Brazilian, a Turk and two Finns. Some were Russian. Most of them did not acknowledge Ruptly's ownership structure, its links to the Kremlin or the company's endeavours.
The German journalist Jan-Henrik Wiebe, who has investigated the operations of Ruptly and its subsidiaries Redfish and Maffick (siirryt toiseen palveluun), says that many young people from Spain, Italy and Greece move to Germany in search of work and a better life. Wiebe thinks that in practice, Ruptly exploits vulnerable young immigrants.
– For Ruptly, it's perfect that many young people in Berlin need work and apply for jobs at its office. These young people come from poorer countries and many of them escape crises. They might be Eurosceptic to begin with. In addition, they speak languages which Ruptly needs while operating in different countries, such as in South America, Wiebe says.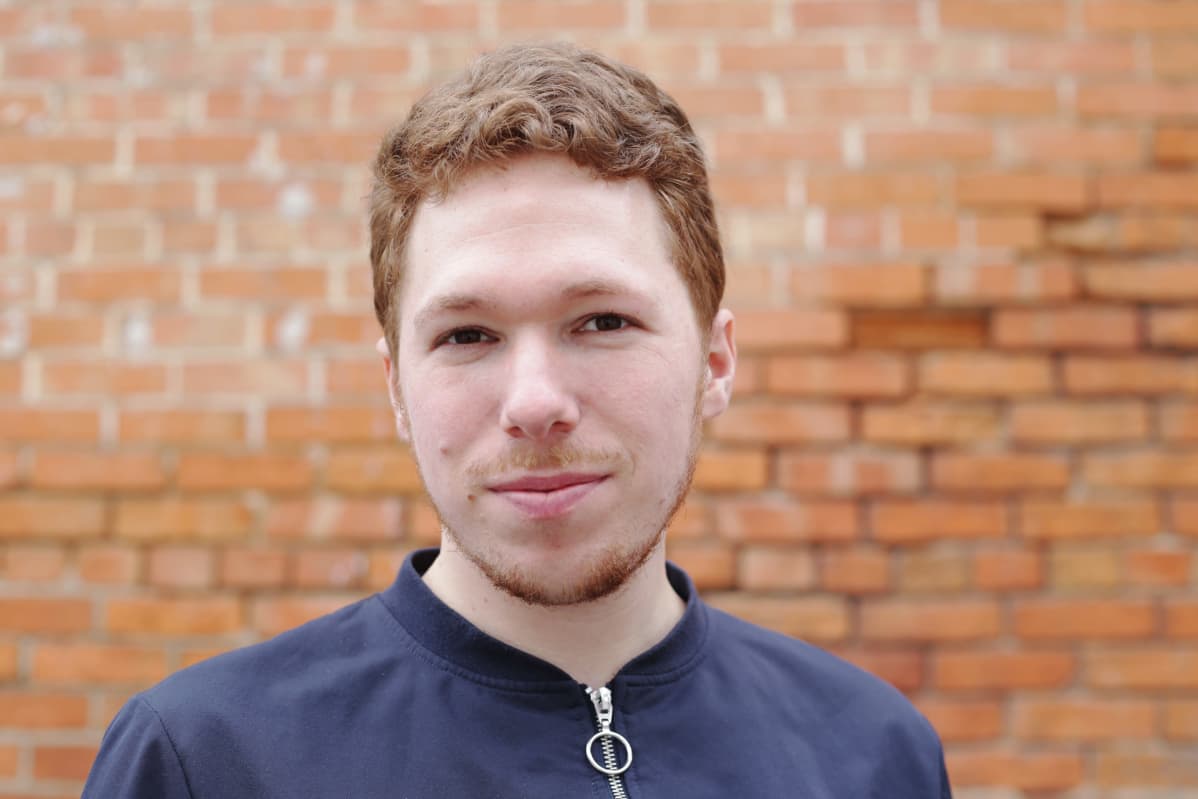 Wiebe says that the central location in Europe and the availability of multilingual labour might even be the reason Russia located its media centre specifically in Berlin.
Emilia Seikkanen gradually started noticing new peculiarities in her employer's corporate culture. An atmosphere with traits she interpreted as cult-like was created in the workplace.
New employees, including account managers with no journalistic training, were made to follow the news in their free time. Employees were offered bonuses for bringing useful tips about political events in their home countries.
This incentive turned many employees into "news addicts", Seikkanen says.
– They created a lot of 'buzz' around employee tips.
The employees were forbid of taking photos inside the office or disclosing its address to outsiders.
Some new employees quickly sensed the unusual atmosphere and the spreading of Russia's political agenda. One young American man started working at Ruptly but quickly quit.
When he left, he asked Seikkanen pointedly: "you know, what they're doing here?".
– I replied: 'Yes. But I can't just quit.'
There were also inappropriate situations. Yle has seen documents which show in writing that one of Seikkanen's colleagues, a young woman, was subjected to sexual harassment by a male colleague in a senior position.
When she reported the matter to her supervisors, they convinced her not to go to the police. Her temporary contract was later not extended.
The atmosphere, the lack of ethics and the tasks themselves began to weigh heavily on Seikkanen. Working at Ruptly caused her sleep disturbances.
– I was always on my guard and I found it hard to trust new people. My personal relationships and life started to suffer, Seikkanen says.
Other employees who did not manage to adapt burnt out and went on sick leave. The others had to substitute for them, and the workload grew.
– I realised from many of my co-workers' Facebook updates that they too were gradually starting to lose their nerve.
In February 2018 Seikkanen and Ruptly parted ways for good. Seikkanen was dismissed. In a meeting about her dismissal, Tabaccos and Ruptly's HR manager said that Seikkanen was absent too often, which she denied.
– I contacted a German lawyer, and we went through the case. But I didn't think there was any point in suing the company because I suspected them of firing me illegally. We realized, that in Germany you cannot receive monetary damages, yet only sue for your job to be reinstated. I think Ruptly broke German labour law, but the law didn't protect me, a third-country national, Seikkanen says.
She relocated to Malta and then on to Finland with her Finnish ex-husband.
Ruptly has expanded since Seikkanen was fired. In 2018, Matt Tabaccos said in an interview that Ruptly was producing 40 news videos a day and had 3,000 video producers worldwide.
He also said that the company had 1,300 clients in 89 countries.
In 2019, Ruptly revealed its most popular videos, such as Julian Assange's arrest in the Ecuadorian embassy in London. Assange is suspected of having run a ring of actors who disrupted the US presidential election in cooperation with the likes of hackers from GRU, the Russian military intelligence.
Assange is accused of several serious crimes and could face a prison sentence of one hundred years, in the main for suspected crimes not related to Russian election interference.
Ruptly was the only media company that was able to get footage of Assange's arrest in April 2019.
Ruptly's video of Assange shouting while escorted by police was shown by almost all media outlets worldwide. Dr Spahn observes that Assange worked as an RT chat show presenter in 2012 (siirryt toiseen palveluun).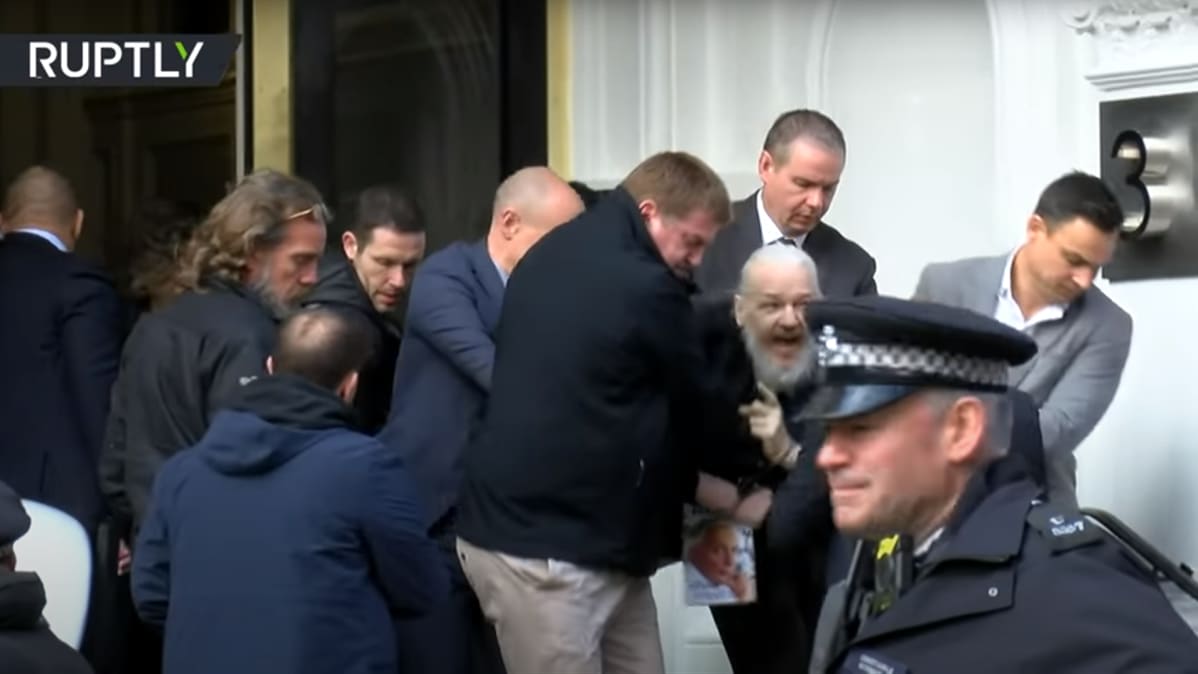 According to Tabaccos, Ruptly is a news agency that "cares" about being on the ground and "following news events more closely than others" (siirryt toiseen palveluun).
Ruptly's marketing communications stress its "verification process", "reliability" and "fact-checking excellence". Both Tabaccos and Russian Dinara Toktosunova, the CEO of Ruptly and chief of RT Deutsch, praise the videos' fact-checking and (siirryt toiseen palveluun) verification process. Tabaccos has called the term "fake news" toxic.
However, in no interview does any Ruptly representative state that Ruptly's only shareholder is TV-Novosti, an organisation funded by the Russian government, which also administers RT, Ruptly's parent company.
Nor do they reveal that RT is an organisation with designated strategic importance for Russia (siirryt toiseen palveluun).
Dr Spahn says that the Russian state is investing heavily in international media work. These investments are seen in the creation of media outlets like Ruptly's subsidiaries Redfish and Maffick Media and the ability to rent large, expensive media production premises in Berlin.
– Influencing public opinion abroad is an official goal of the Russian foreign policy (siirryt toiseen palveluun) as it is mentioned in the conception of Russian foreign policy. The Russians do not say that they are spreading disinformation; instead they say, 'the information work aims at presenting the Russian Federation objectively', Dr Spahn says.
In 2020 Ruptly began making documentaries, and gives some of them to its partners for free.
The new division was billed as making over 170 (siirryt toiseen palveluun) "documentaries featuring human interest stories", such as Colombian coca leaf farming and wildlife protection in Zimbabwe. Arabic-language services in the Middle East and North Africa have also been developed. Ruptly has 1.63 million subscribers on YouTube and 1.1 million followers on Facebook.
Ruptly was the most-watched news agency on YouTube in 2020. In viewership, it outstripped AP, Chinese Xinhua, Reuters and French AFP, a new report (siirryt toiseen palveluun) from the analytics company Tubular Labs shows.
German politicians don't regulate Russian media influence
A wide Russian state-backed media network operates in Berlin which tries to promote the Kremlin's interest by influencing public opinion. Dr Spahn says that German politicians do not take the threat seriously.
– When you count together all the social media channel user numbers, RT Deutsch alone has over a million followers in Germany. All the other influence channels are related to the network, such as the troll factory in St. Petersburg and the bot factory in Nizhny Novgorod (siirryt toiseen palveluun). The big picture is not clear to our politicians. Even I don't have the full picture, because there are so many influence channels, Dr Spahn says.
Partly the lack of awareness in Germany is caused by German companies' business dealings with Russian counterparts. In addition, some German media outlets have incorporated the Kremlin's views and do not consider Russian disinformation a problem.
Long after Seikkanen had left Ruptly, some German politicians asked questions.
The journalist Jan-Henrik Wiebe says that following his investigative article in 2018, the centre-right party FDP tried to raise discussion about the Russian state media. FDP asked in the German Bundestag (siirryt toiseen palveluun), what the deputies knew about Ruptly and their subsidiaries Redfish and Maffick. In 2020, the FDP repeated its question.
Wiebe says, that also the German domestic intelligence agency, the Bundesamt für Verfassungsschutz (BfV), has in recent years warned about Russia's media network in Germany in its annual reports.
The BfV has stated, that RT Deutsch, Sputnik and Ruptly's subsidiaries are "Russian state companies which want to present themselves as independent medias, aim at influencing the society through subtle methods and expanding their activities".
The FDP's questions and the intelligence agency's warnings (siirryt toiseen palveluun) have not led to political action, nor has RT's activity been regulated in Germany.
In spring 2020, the German intelligence services, which monitor the operations of RT Deutsch, warned Germans in a press conference about consumption of Russian disinformation, Dr Spahn says. The reason was that RT was spreading disinformation about the COVID-19 crisis, claiming, for example, that hand-washing was useless, thus endangering the audience's health.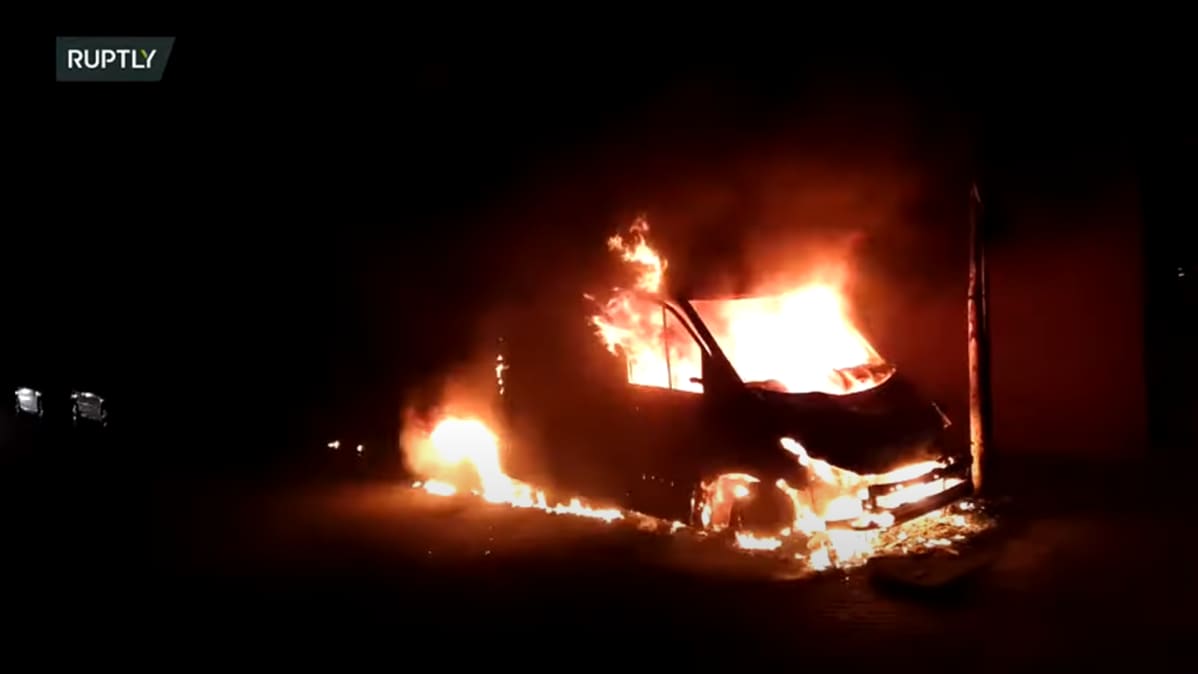 According to Dr Spahn, German politicians and government agencies should at the very least demand transparency of Russian media companies: in practice, all of them should be demanded to label their content as 100% Russian state-funded at the top of their webpages, not hidden in the fine print, as German RT does.
– Even German politicians give interviews to RT's subsidiaries Redfish and Maffick and thus legitimise them, and they don't know these outlets are Russian. These are tools of information warfare, not medias, Dr Spahn says.
March 4th 2021 Russian RT reported (siirryt toiseen palveluun), that the German Commerzbank had closed down both Ruptly's and the German RT's company's bank accounts.
"I want to make amends for having worked at Ruptly"
Emilia Seikkanen has already lived in Finland for some time. She dreams of a calm, ordinary Finnish life. She enjoys living in Finland and is delighted by Finland's high level of press freedom and media literacy skills.
In Finland, she first got involved with the Feminist Party and then switched to the Greens. She is considering writing a book about her experiences since leaving the US.
The United States' Director of National Intelligence published a rare report in January 2017 (siirryt toiseen palveluun) on Russia's operations of influencing elections.
According to the report, the Kremlin under President Putin's leadership attempted to influence the 2016 American presidential election, primarily through RT. The report stated that RT was used to spread unflattering disinformation about Hillary Clinton and support Donald Trump.
Seikkanen acquainted herself with the report on the request of Yle Uutiset. She says that she would not have started working at Ruptly had she seen the report in time.
– I didn't know the extent of the operations when I took the job. Integrity and honesty are really important to me. I was a small cog in a big machine, so I did a lot of harm. Now, I just want to make amends for having worked at Ruptly, she says.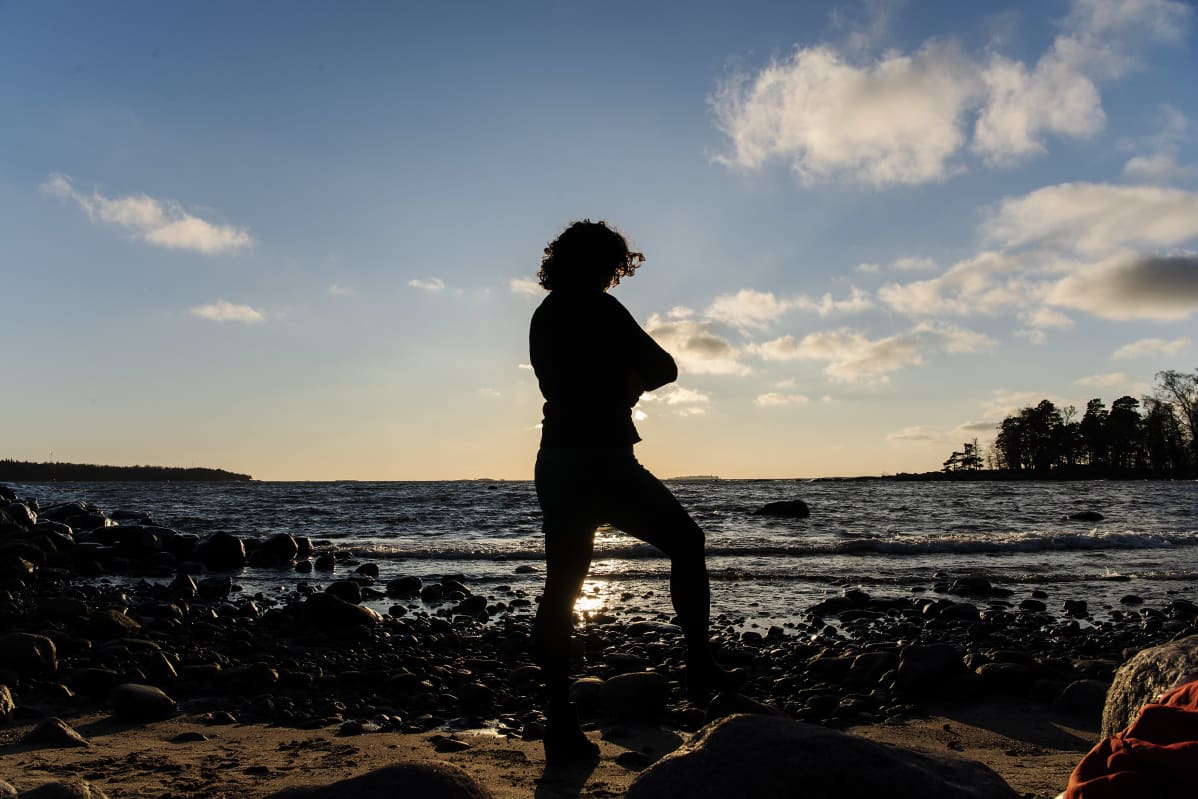 Sharing what she has witnessed is the most important thing for her.
– I'm trying to make up for ever having worked in an operation like this. I understand the risks, so if someone spreads misinformation about me in revenge, that will say more about them than me. I don't believe that my story will change German media laws, or that anyone will ever hold Ruptly or the Kremlin accountable. I'm not optimistic, but this is the least I can do. German politicians should have taken it seriously earlier on.
Update: Ruptly's answer to the article
Yle received Ruptly's answers to its interview questions after the original article had already been published.
In their response Ruptly's Chief Marketing Officer Seán Lynn denies, that Ruptly would try and hide its owenrship structure.
Lynn states, that Ruptly has specifically been awarded for its content about the protests.
He also states, that the aim is not to portray the Western companies as corrupt and that Ruptly has not denied the Covid-19 pandemic. Ruptly doesn't comment confidential staff matters due to confidentiality.
Ruptly states, that they have a zero tolerance against all type of discrimination and harrasment.
On the contrary to journalist Wiebe's assessment, Lynn states that Ruptly doesn't exploit young employees, instead it's proud of its international work force.
Yle Uutiset had offered the German RT and Ruptly the possibility to comment the information presented in this article. We asked for an interview from the CEO of RT Deutsch and Ruptly, Dinara Toktosunova as well as Ruptly's Chief Commercial Officer Matt Tabaccos, among others. The detailed questions were sent to Ruptly's Chief Marketing Officer Seán Lynn.
This article has been altered after publication: fifth subhead's misleading expression of collaboration with protestors has been replaced. A sentence has been reconstructed to better describe the timeline of the French presidential elections and the start of the interviewee's job at Ruptly. The flawed sentence about Ruptly's position as Kremlin's official video agency has been replaced with information about the company's good access to Russian government.
Edited 3/31: Added that by "participating" Dr. Spahn means that Ruptly is always on the spot to cover these events - not protesting among the protestors.